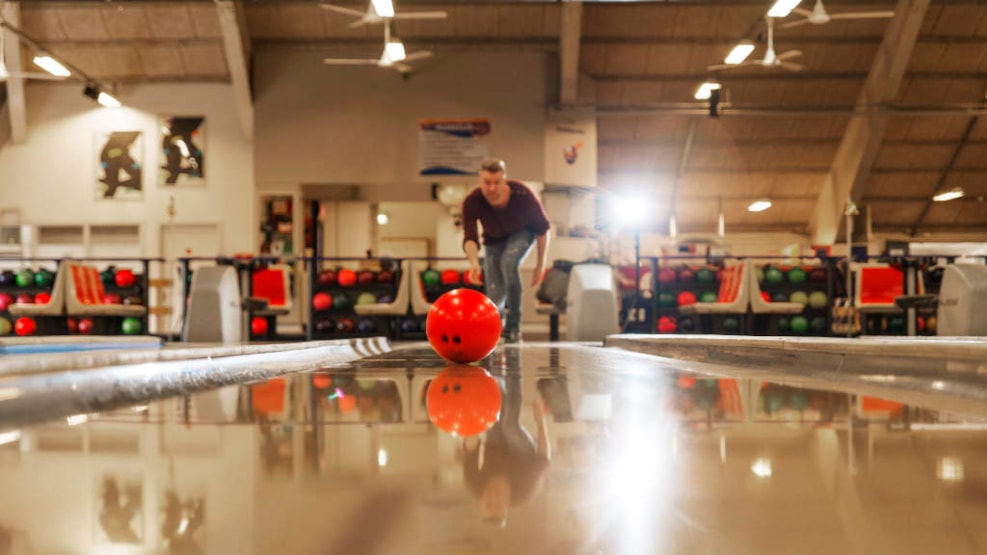 Bowling at Fredericia Sports Centre
At Fredericia Sports Centre's bowling and skittles centre, we offer 10 bowling lanes and 8 skittles alleys. It is possible to play several different types of bowling. They feature exciting graphics on the overview screens as well. We have automatic bumpers, which means that children and adults can play together.
Our location in Madsbyparken, which is a family park where admission and rides are free, means that we are close to the hotel, hostels, golf course and Fredericia Miniby.
Fredericia Sports Centre combines sport, culture and business in a diverse range of activities and events in the heart of Denmark.