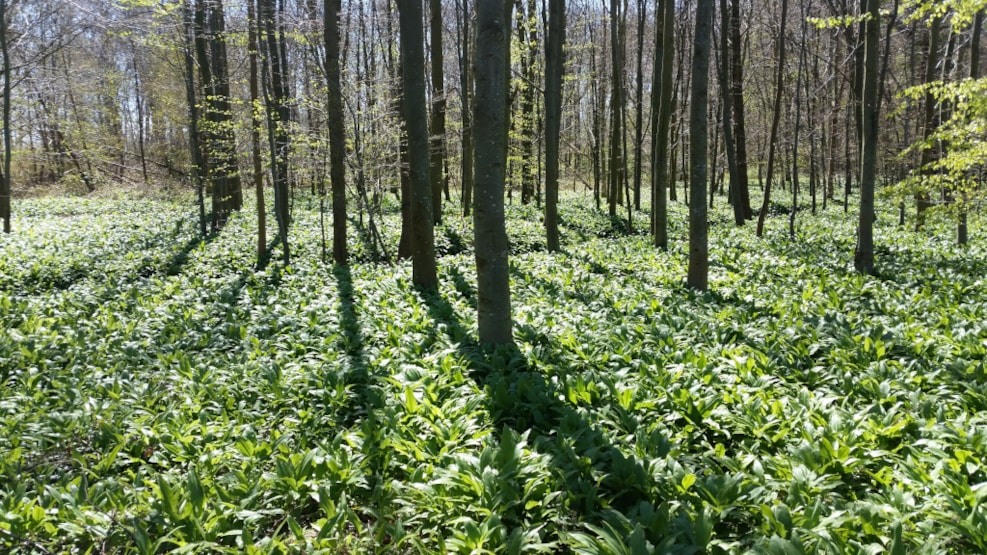 Foraging at Trelde Næs
Go foraging at Trelde Næs and find edible plants in the wild. 
This route takes you along paths, to the beach and into the forest. Along the shore in the shallow waters, you can harvest different types of seaweed and on the beach you can find sea sandwort, grassleaf orache and rosehip. In the forest, you can gather nettle, woodruff, chervil, wild garlic and garlic mustard. 
Trelde Næs is home to a varied nature and plant life and is part of Denmark's Nature Canon. 
Download the app Vild Mad and go foraging in Fredericia's many nature areas.