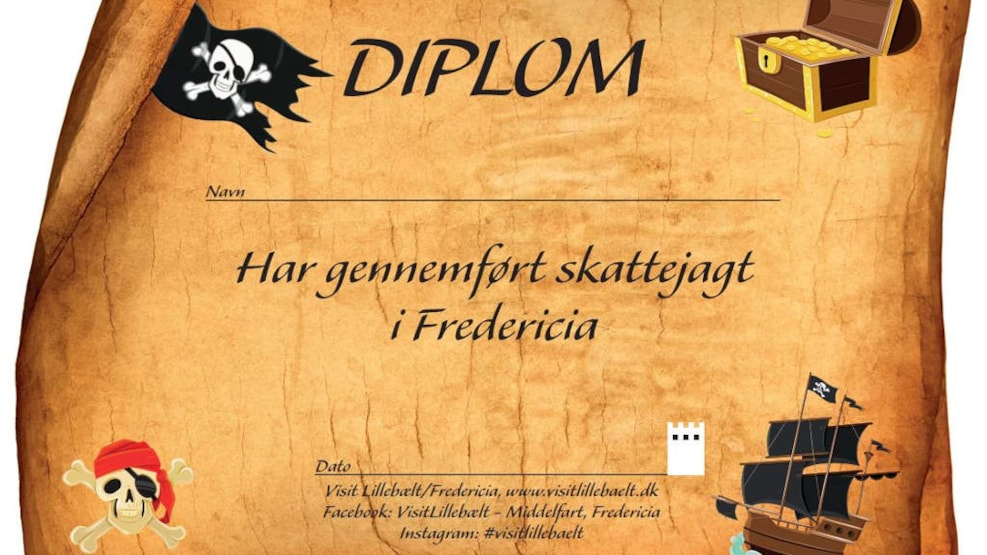 Historical treasure hunt in Fredericia
Go exploring on your own with this historical treasure hunt through Fredericia and the historical ramparts. This treasure hunt leads you to some of the most important sights in the city. Along the way you can solve fun tasks and learn a little about Fredericia's exciting history.
The treasure hunt is best suited for children from the between the ages of 6-12. 
In the menu on the right you can download the treasure map with questions, the answer sheet (remember to close your eyes when you print it) and the diploma you can fill in once your children have completed the treasure hunt.
If you want to learn more about Fredericia's history, you can also book a guided tour with one of our experienced guides, who will make sure to organize an exciting trip for adults and children alike.