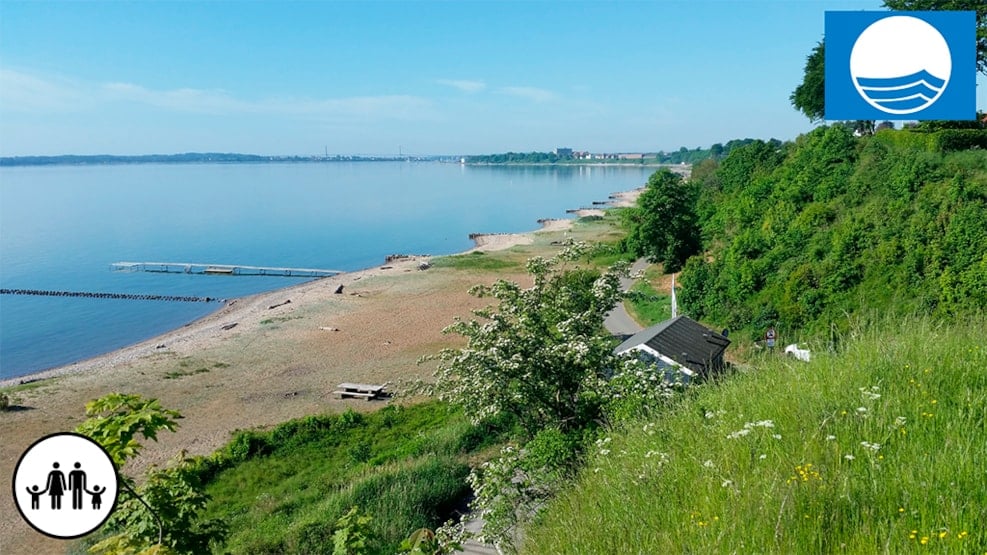 Hyby Beach
The beach is Blue Flag beach. Bathing water meets the strictest criteria and thus has the best quality of bathing water a beach can have.
Hyby Strand is a nice family beach. The calm atmosphere at the beach is appealing to guests who have a desire to spend a peaceful and relaxing time.
The beach is protected from offshore wind from the north and east of high cliffs. For the same reason, it is a nice place to enjoy a picnic on the beach.
There is a car park by the beach via Lillebælts Allé, as well as a public restrooms (with handicap facilities).
The beach houses a lovely sandy and rocky beach, with a bathing bridge. On the bathing bridge there is a small platform where children can fish crabs.
Should you feel like making twist bread, there is a place to build a campfire (During the summer,in July to August, there is free firewood every Friday from the municipality. However, if you want to be aboslutely sure, it's a good idea to bring the firewood yourself).