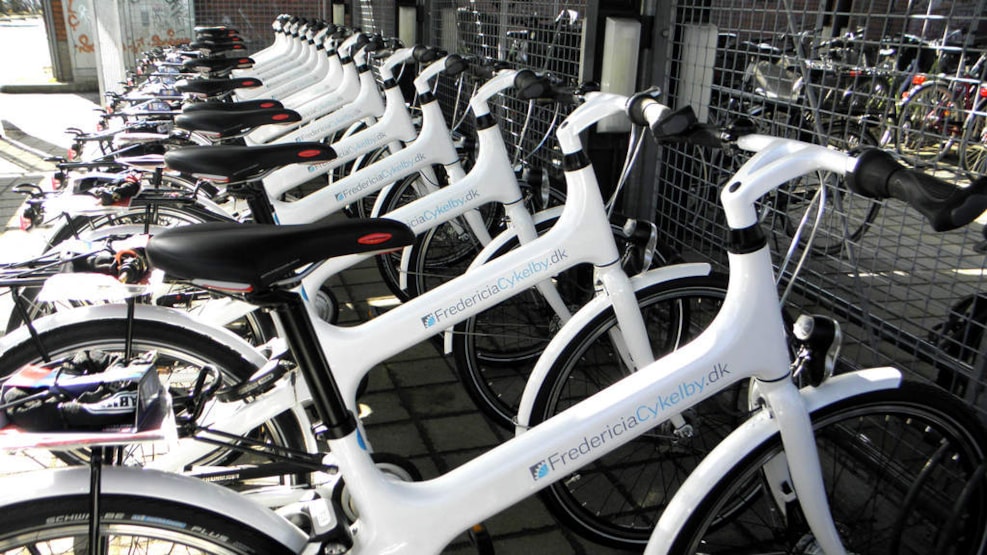 Rent a bike at the cruise quay
Danes are renowned for our bicycling culture, and the best way to see all of Fredericia is by bicycle.
Bikes are a cozy and convenient way to get around - whether you want to stay in the town centre or you want to go exploring in the nature by the Little Belt. 
If you're up for a ride, we offer bicycle rental at the cruise quay - right by the ship. We also have maps with selected routes and are happy to help you find the perfect route with interesting sights and a suitable distance.
Our prices
1 hour: 20 DKK/ 3 Dollars / 3 Euros
4 hours: 60 DKK/ 9 Dollars/ 8 Euros
8 hours: 100 DKK/ 15 Dollars/ 14 Euros
We take most major credit cards and we also accept cash (Danish Kroner, US Dollars and Euros). 
We only have adult-size bicycles, but they all have adjustable saddles which makes them suitable for most teenagers as well. All bikes have locks, so you can make stops along the way and park the bike safely.
Helmets are not mandatory in Denmark, but we do recommend wearing them and you can borrow one free of charge from us.