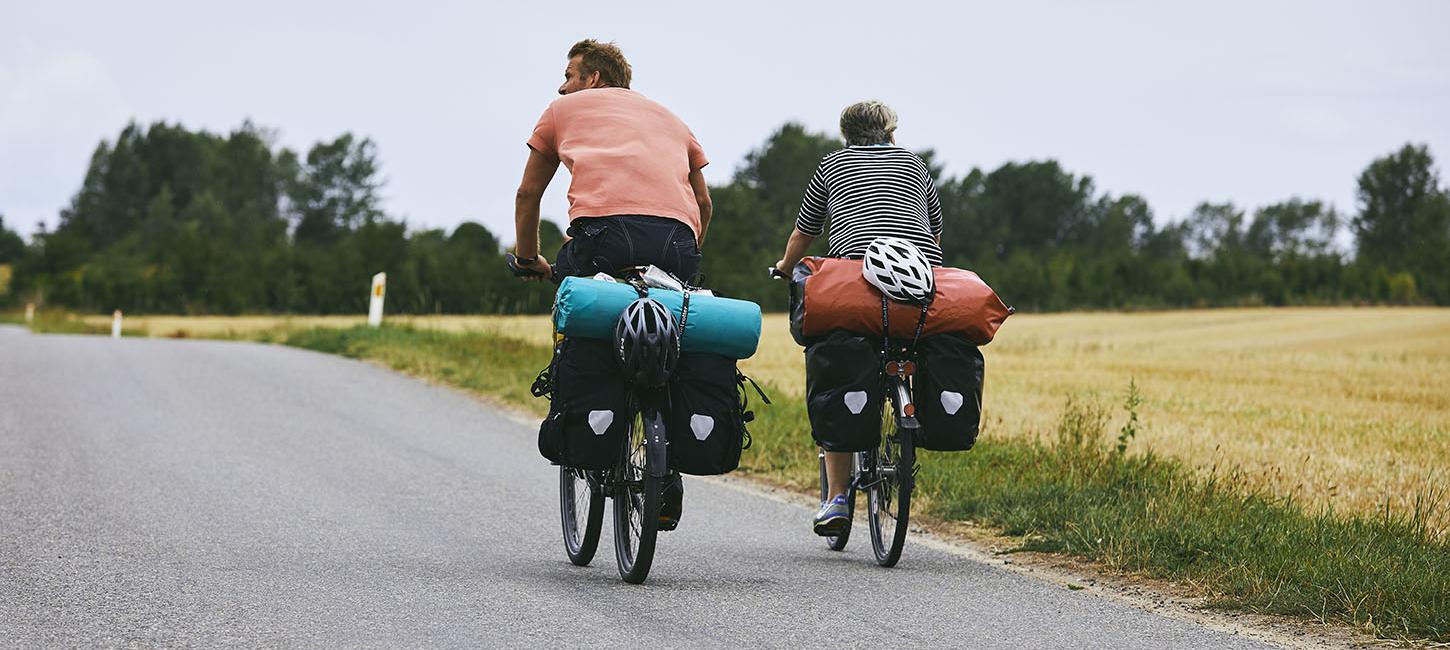 Cycling on the Baltic Sea Route
Photo:
Destination Lillebælt
The beautiful coastal Baltic Sea Route combines all the best of the Little Belt area.
Denmark's longest official route the Baltic Sea Route combines great nature and exciting cultural and historical experiences along the way. Take a break by a historical monument or soak up the local atmosphere in one of the coastal towns. 
About 96 km of the 820 km Baltic Sea Route, takes you around the coastal landscape of Nature Park Lillebælt. Here you'll find cosy, historical towns from Christiansfeld to the south over Kolding to Fredericia to the north and Middelfart to the east. The route crosses the old Little Belt Bridge, where you can enjoy a splendid view.  
Explore Nature Park Lillebælt on two wheels
Nature Park Lillebælt stretches from Hejlsminde by Christiansfeld to Trelde Næs north of Fredericia. Measuring about 370 km2 Nature Park Lillebælt is Denmark's largest nature park. Enjoy a unique combination of nature, culture and geology. The area offers green, hilly landscapes, idyllic beaches, old forests with rare flora and fauna and of course, the winding Little Belt. 
If you're looking for a cycling holiday in lovely surroundings, the Baltic Sea Route could be just right.  
Remarkable history and unique architecture
The Little Belt area is full of history and exciting architecture. Christiansfeld is home to a Moravian Church Settlement - a planned town from the 1700s with a UNESCO World Heritage Sight. Further north, you will find Fredericia with the unique Fredericia Ramparts - one of the best preserved fortifications in Northern Europe. The ramparts formed the setting of a famous battle on 6th of July 1849 in which Denmarks secured an important victory. In the heart of Kolding, you will find the castle Koldinghus - the last royal castle in Jutland. The history of the castle dates back to around 1200. Koldinghus has seen several invasions and a devastating fire. The small harbour town of Middelfart has been known for porpoise hunts for centuries all the way back to the 1500s. At the Hindsgavl peninsula, you can see Hindsgavl Castle, at which the famous Danish authour H. C. Andersen once stayed as a guest.  
Useful tips and information