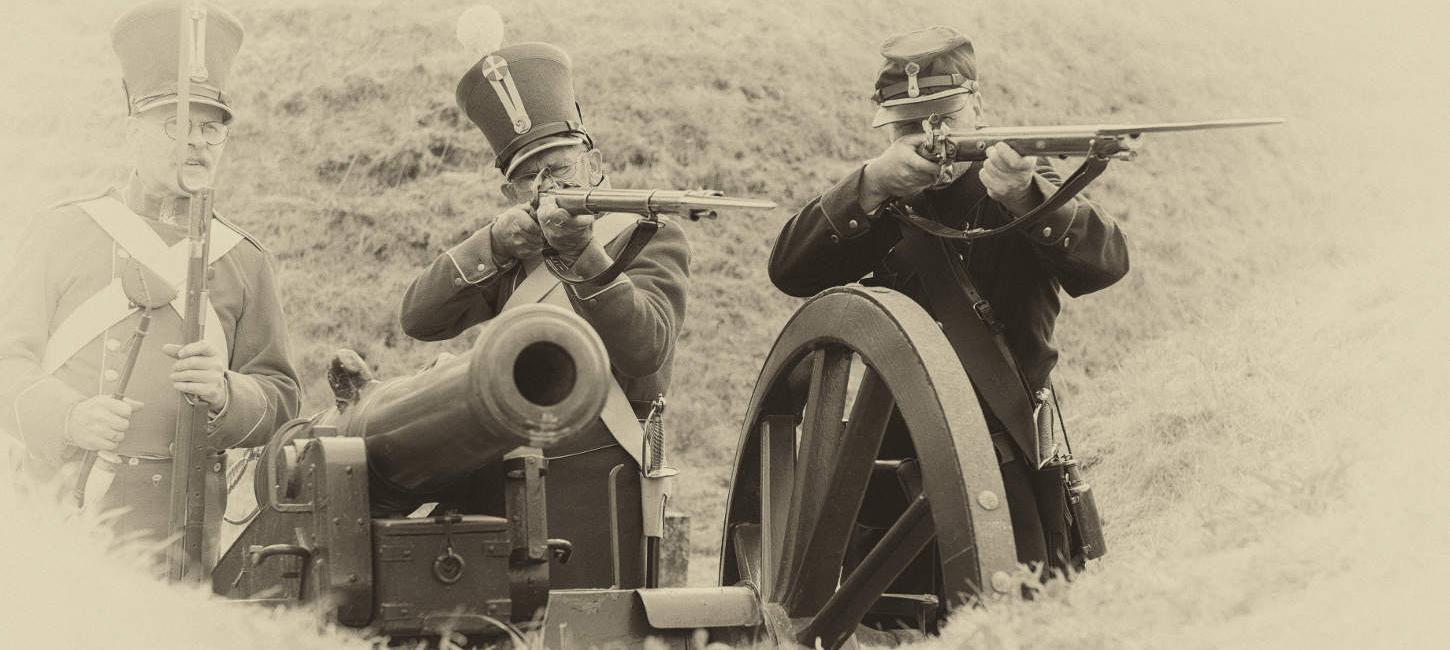 The battle of Fredericia
Photo:
Lars Lyngholm Ketelsen
As a fortified town, Fredericia has seen its share of battles and wars and been the setting of both victories and defeats. The most famous victory on 6th of July 1849, is still celebrated in the streets of Fredericia every year.
Fredericia has been under attack more than once, but the most important piece of war history was made at the Battle of Fredericia on July 6 1849. Denmark was at war with the duchies Schleswig-Holstein who had besieged the area just outside Fredericia's ramparts. At first glance, things were looking bleak for the Danes, but a group of generals had thought of a bold strategic plan that would change their fortune.
At first glance, things were looking gloomy for the Danes, but a small group of Generals had concocted a bold plan, that would change the fortunes of the outnumbered Danes...
About 22.000 soldiers from the Schleswig-Holstein army had chased after General Rye and his troops who were making their way up through Jutland. By Als in the southern part of Jutland another 22.000 enemy soldiers were facing General de Meza and his troops. What the Schleswig-Holstein army did not know at first, was that General Rye and 4000 of his men had boarded a ship and headed back down the coast of Jutland towards the island of Funen. General de Meza had taken 5000 soldiers and sailed for Funen as well. From the town of Strib on Funen, the two generals and their troops were ferried across the narrow Little Belt directly into the protected town centre behind the ramparts.
Unfortunately, this clever transportation of extra troops did not go unnoticed by the enemy. However, they underestimated the number of Danish troops that were now present in Fredericia. On top of that, the Danish generals had an extra trick up their sleeve: they would stage an attack at night, which was unheard of at the time.
In the middle of the night on July 6 1849, the Danish troops stormed through the gates and attacked. The surprise attack worked and although both sides suffered great losses, it was a historic victory for the Danish army. The Battle of Fredericia became one of the most important Danish victories. Today you can find squares, streets and monuments in Fredericia that are named after the four most significant figures from the battle: General Bülow, General Rye, General de Meza and Colonel Lunding.