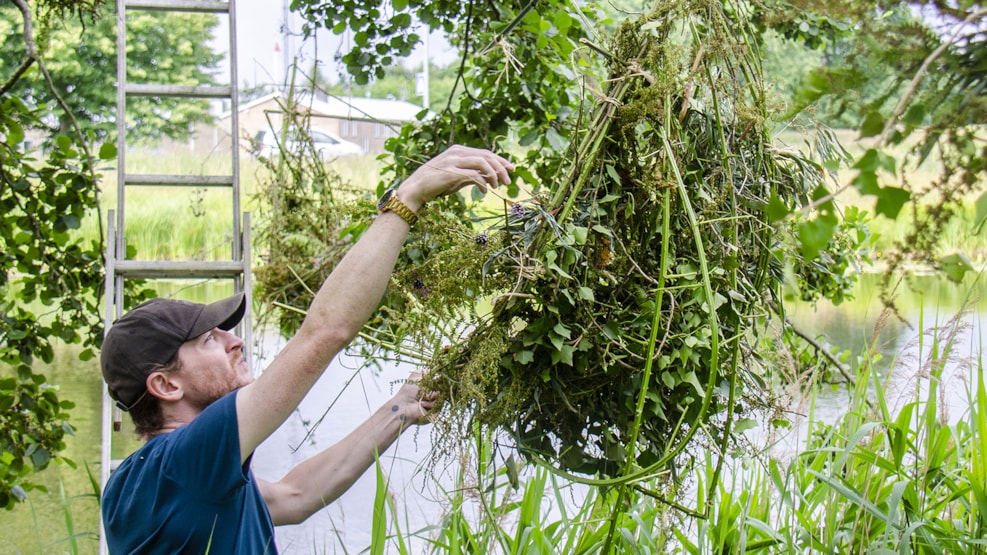 6. Juli Cup - Land Art competition in Fredericia
Experience florists from all over the world compete in the Land Art competition 6. Juli Cup at Fredericia Ramparts.
6. Juli Cup - Land Art competition in Fredericia
Come and meet 26 tough flower decorators and florists from the USA, Estonia, Norway, Sweden and Denmark when they compete to win this year's 6 July Cup in Fredericia - 1st International competition in the discipline landart at the Ramparts of Fredericia.
There will be public access to follow the participants' work on the historic rampart terrain in the days from 1st to 4th of July.
Explore the artists and art works at Fredericia Ramparts
The competition will take place on the part of the ramparts in Fredericia that stretches from Den Hvide Bro (the white bridge) to DSB´s Mindelund (the memory park for people, who have died in duty for the Danish Railway Company).
Price awards ceremony at Det Bruunske Pakhus
The winners of this year's 6 July Cup will be presented at a festive award ceremony on the afternoon of 4 July at the backyard behind Det Bruunske Pakhus.
Organizers and event directors
The competition in landart is organized by flower decorator Lene Møller Christiansen, Iris Blomster, and Thomas Kvist Christiansen in collaboration with Fredericia Municipality.
Se, hvad andre deler på Instagram