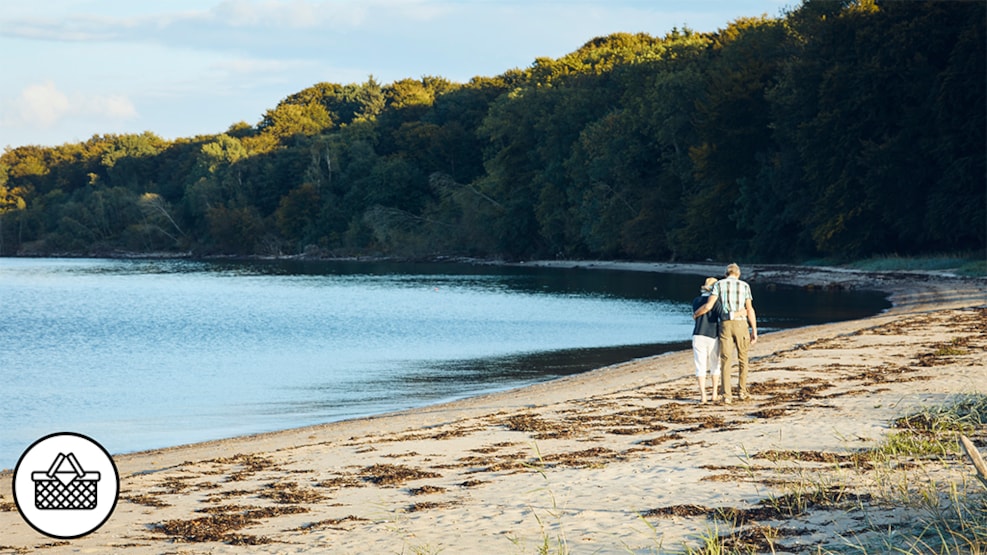 Bøgeskov Beach
Bøgeskov Strand is situated in connection with the summer house area approx. 7.5 km. north of Fredericia close to Vejle Fjord. The beach is a very nice area for a picnic or experiences in the nature under calm and relaxing conditions.

The beach is approx. 1.6 km along the coast and is facing the north east. The bathing area is approx. 500m long and approx. 30m wide. The beach is accessible to the public and can be used free of charges. In the area there are benches, lifesavers, garbage cans and restroom.

Access is via Neder Høllsvej. Car parking is available at the public car park above the beach.

Bathing water meets the strictest criteria and thus has the best bathing water quality a bathing place may have.