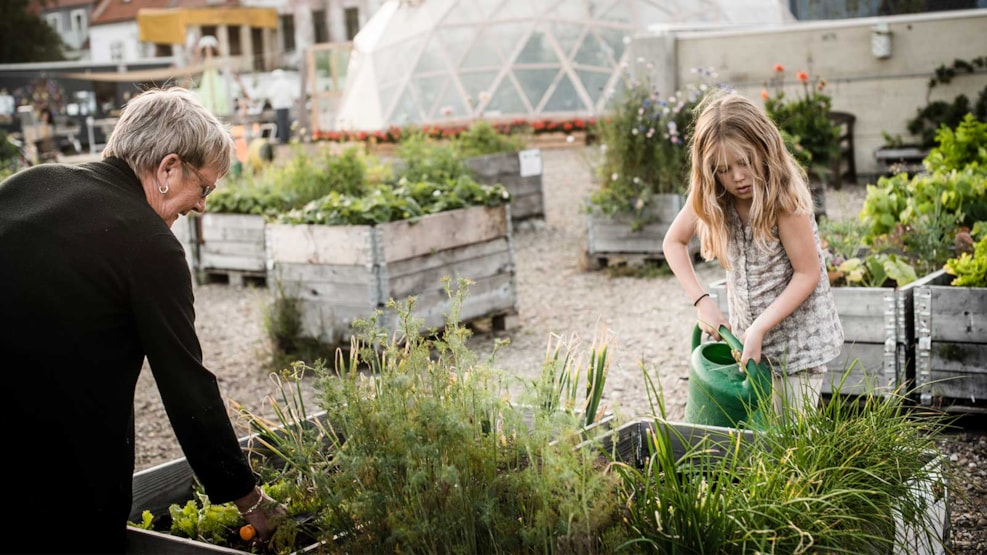 Byhaverne Søndervold
Grow Your City is a unique urban gardening community in Fredericia's canal district, Kanalbyen. In the summer of 2012, a group of green enthusiasts came together and formed the idea behind Grow Your City. Grow Your City has grown into an urban community, where people meet up to grow things. The initiative is part of the temporary initiatives to occupy the urban space that is under development in the harbour district. The space is now home to over 600 plant boxes full of plants and herbs, carefully tended by green-fingered enthusiasts.
The gardens attract people of all ages. And there is room for everyone. The gardens are there for anyone who lives in Fredericia and it costs only DKK 50 per box to be part of the community, in the middle of the harbour. As well as the plant boxes, there are insect hotels, bee hives, plant art installations and bird boxes that adorn the walls all around the harbour. The middle of the plot also features an outdoor kitchen, where people can come on warm summer evenings to grill.
There is also a mobile shed where the gardening enthusiasts can seek shelter when it is raining. The plant boxes are located in the area next to C-byen - right after the bridge over Frederik's Canal.