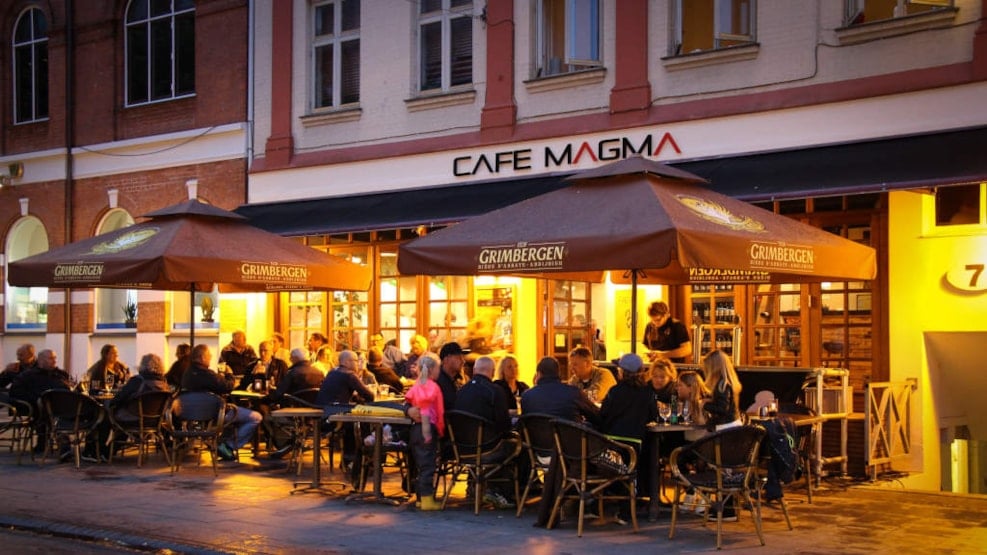 Café Magma
Cafe Magma is located in Gothersgade in the heart of beautiful Fredericia, only 100 meters from the theater and 450 meters from the venue Tøjhuset.

Delicious food must be taken in nice surroundings with good service. Therefore, they went the extra mile for the atmosphere in their premises and carefully selected their staff. Here you will find cozy, tranquil and relaxed atmosphere. Lean back and let our competent and present staff put you at the center.

At Cafe Magma, the food is of high quality - for quality is something, they are passionate about.

Cafe Magma allows you to experience a unique concept, MAGMA STONE.
MAGMA STONE is a different interactive dining experience, where you prepare your steak at the table for a 400-degree hot lava stone. It's easier than you think and taste amazing.

In addition, Cafe Magma also offers delicious homemade burgers, salad bar and of course a children's menu.
Whether you are for a light lunch or a good dinner, Cafe Magma is always worth a visit.