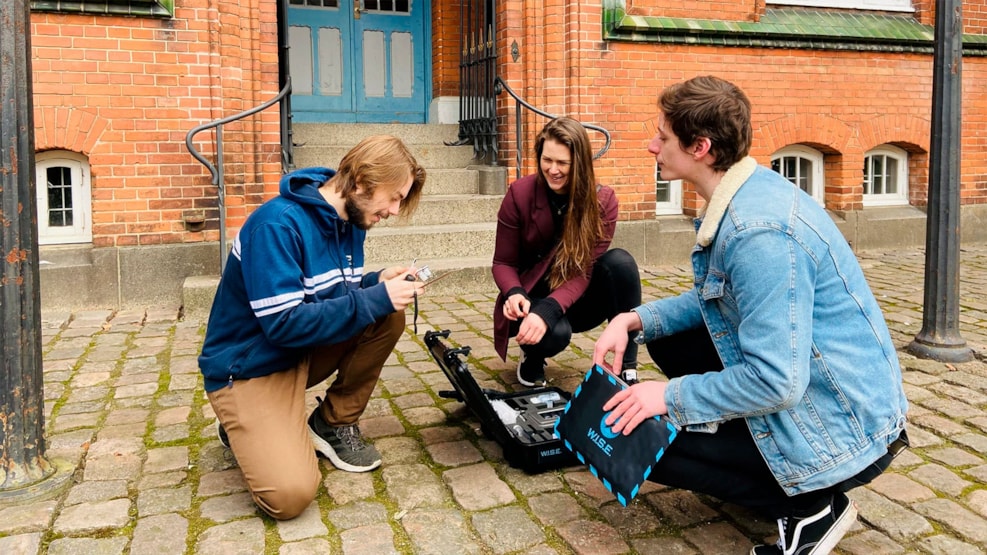 City Escape Fredericia
Go on a mission with City Escape in Fredericia: Discover the town and solve the mystery!
Try an escape game in Fredericia
With City Escape games, you and your friends can try your hand at challenging tasks in the heart of Fredericia. The concept is the same as for traditional escape rooms: Your group is given a mission with a deadline, which contains a series of tasks and challenges that you must complete before time runs out.
On City Escape's missions, you get two hours to complete the mission, which here takes place outdoors. To solve the missions, you need two or more participants, and if there's a large group of you, you can split into teams and compete!
You need to keep a cool head and think clearly if you are to succeed in your mission!
Visit City Escape's website and read more about City Escape games in Fredericia!
City Escape: Outdoor activities and experiences
City Escape in Fredericia is a unique opportunity to experience Fredericia town centre in a completely new and different way.
Your mission with City Escape starts in the heart of Fredericia at the meeting point in Riddergade. Here you will receive information about the mission from an instructor and a suitcase with gadgets that you will need to complete your tasks. Whether you complete the mission or not, you'll finish your trip back at the meeting point, where your instructor will be waiting for you.
In Fredericia there are several different missions. Read more about the missions and their levels of difficulty here!
Group activities or company event in Fredericia?
City Escape's missions are the perfect activity for your next group outing, school trip, stag or hen do, corporate event, team-building event or any other type of activity or event where you want a special experience. Even if you're a large group, such as an entire workplace, you can still go on a mission with City Escape.
City Escape can put together special tailor-made events with itineraries that suit your company. Read more about special routes here!
If you want to stay at work, you can also book City Escape's Murder Mystery "out-of-house" event and let the mystery come to you.
Contact City Escape to learn more about the many options for larger events!
Practical info
Meeting point: Your City Escape experience starts at the local meeting point in the town where you have booked your escape game mission. In Fredericia, City Escape's meeting point is located in Riddergade 17, where you will be greeted by an instructor dressed in company logo clothing.
Meeting time and duration: You will be allocated 2 hours and 15 minutes for City Escape missions. It is a good idea to arrive at the meeting point about 10 minutes before your booked time.
Clothing and weather conditions: Your City Escape mission takes place outdoors all year round, whatever the weather, so dress appropriately.
Payment: Private arrangements are payable on the day of arrival. Payment must be made by MobilePay and no cash or debit cards are accepted. Corporate events are paid for via subsequent invoice.
Cancellation: Read more about cancellation terms and conditions here!
See what others are sharing on Instagram