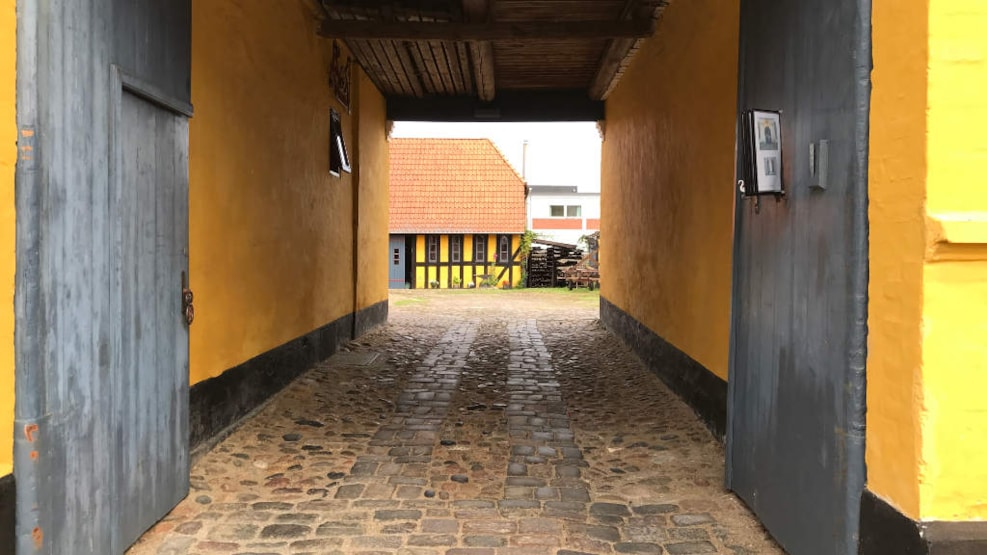 Courtyard walk in Fredericia
Discover Fredericia's hidden treasures and exciting stories on a guided courtyard walk.
What are the courtyards of Fredericia hiding?
Join us on an unconventional and exciting walk through the courtyards of Fredericia!
Behind Fredericia's beautiful old buildings lie a myriad of courtyards, each one with a story about Fredericia.
This tour takes you behind the facades to see what treasures and stories the old fortress town hides in its courtyards. Experience Fredericia from an angle you don't normally get to see, and get a different perspective of Fredericia's history.
Guided tour to hidden Fredericia
The courtyard walk in Fredericia is led by a knowledgeable guide, who will take you on a story treasure hunt about the town.
Fredericia's more or less secret courtyards hide a wealth of both cultural and historical treasures, and your guide will lead you to the most interesting ones. The tour is spiced up with anecdotes and historical facts, guaranteeing great entertainment and an all-round fun experience.
Practical information
Meeting point: Participants on the guided tour meet at Bennedsens Gård, Norgesgade 20C, 7000 Fredericia. The guided tour ends in the area around Kongensgade.
Please note that the meeting point may vary from tour to tour, depending on the tour's focus. Check your ticket, which always states the meeting point for your tour.
Parking: Find more info about parking in Fredericia here!
See what others are sharing on Instagram