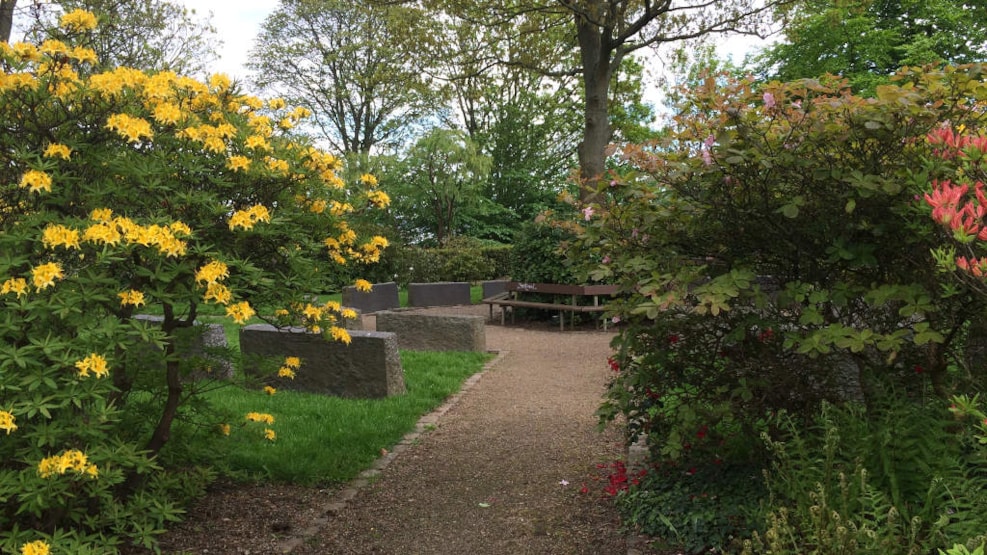 Danish State Railway memorial
In the southwest corner of the Ramparts you can find a memorial site for DSB (the Danish National Railway). When you approach the Ramparts from Sjællandsgade there is a small blue sign for "DSB Mindelund" which guides towards the site. 
The memorial site is created by DSB and their staff organisations in honour of the railway workers who died in service from 1847 till today.
The memorial contains more than 800 names of deceased workers. 
There is also a smaller memorial for seven named workers who died in an accident in Hansted on December 26th, 1876.
On the southern edge of the memorial, a special respect is paid to the employees who lost their lives during the battle of resistance in World War II.