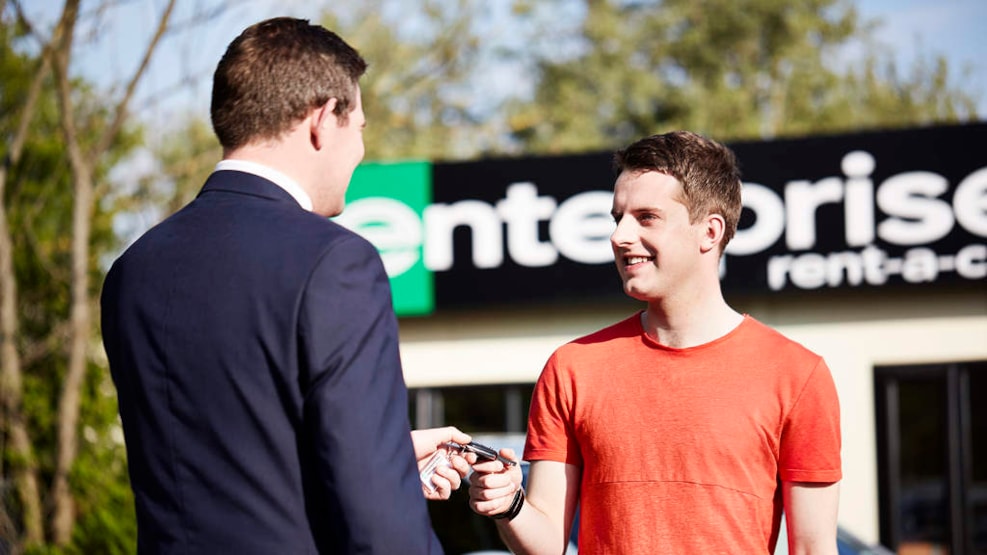 Enterprise Rent-A-Car
Rent a car and go exploring on your own. 

Fredericia is located in the heart of Denmark, and by car it is both fast and easy to reach a great number of attractions. 
If you visit Fredericia on a cruise, you can pick up the car directly on the pier for your convenience. Make sure to choose the cruise quay at Fredericia Harbour as your pick-up station.
Enterprise Rent-a-car Fredericia is often present on the quay with a small selection of cars, that you can rent without having pre-booked. Just stop by our little blue info-booth on the quay and we will get you in touch with the car rental agency. If you already know you want to go somewhere and which type of car you need, we recommend that you book in advance.