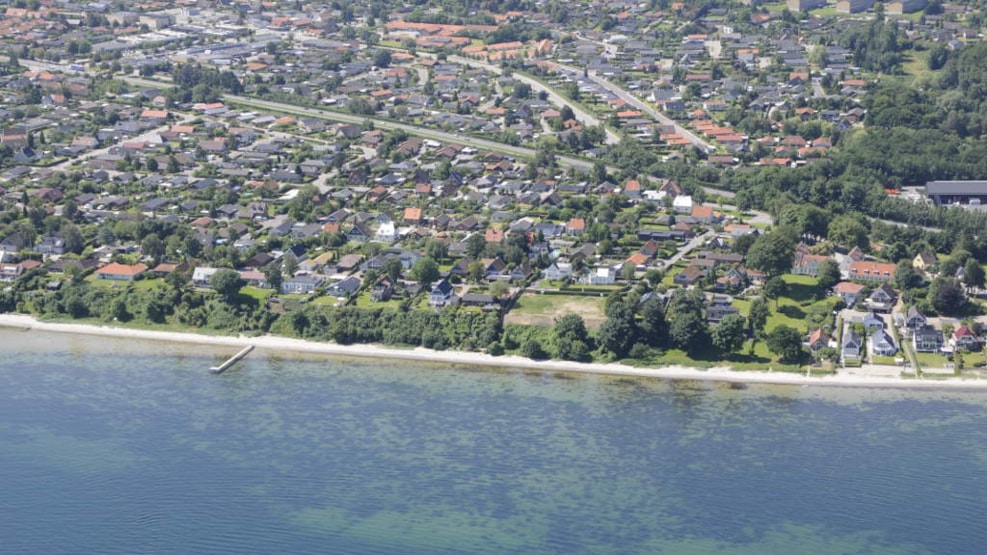 Erritsøhus Beach
Erritsøhus Beach is located approximately 4 km. southwest of Fredericia centre between Taulov motorway and the city limits.
The beach stretches over 1km and faces south towards the Little Belt. The beach is relatively narrow, with about 5m sand beach.
Facilities: table and benches, lifebuoy and garbage cans.
Access via Krügersvej. There is no direct parking opportunities.
The water is classified as excellent, which is the best bathing water quality, a seaside resort can have.