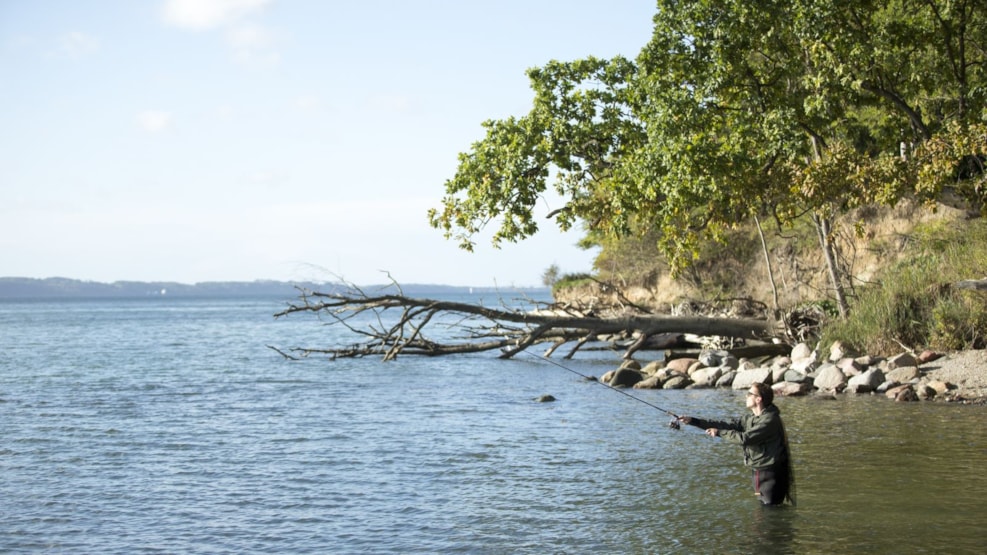 Fishing spot - Østerskov
Beautiful area with varied seabed.
To get to the fishing spot, walk from Trelde Næs. Fine coastal fishing, deep water, varied seabed with rocks and belts of seaweed. Beautiful area and great fishing. Try summer night fishing above the smaller rocky reefs. Garfish in season. Often large flatfish on sandy areas of seabed. Sometimes cod.
Car park: At Trelde Næs car park.
GPS: 55.62337, 9.84547