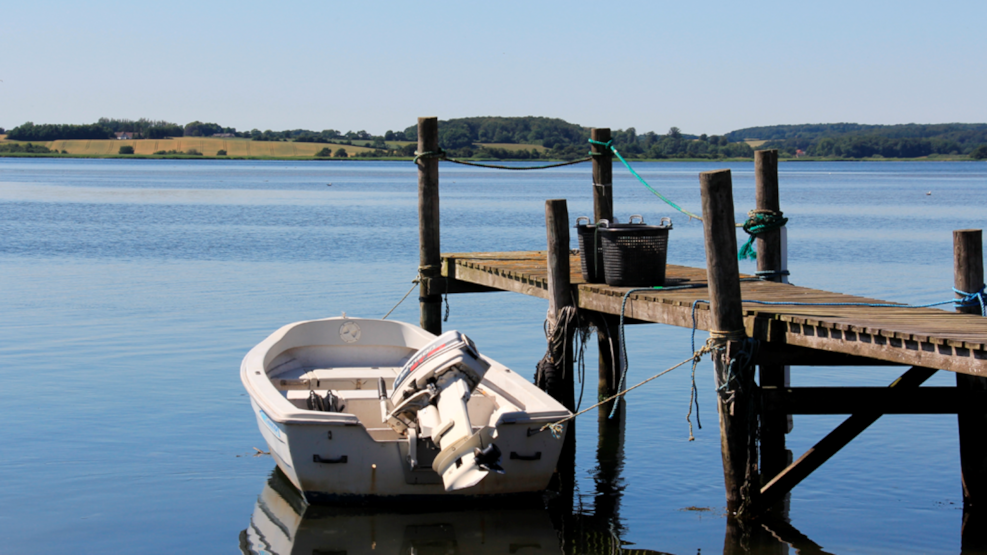 Fishing spot - Snoghøj
You can reach schools of herring from the Snoghøj fishing spot.
Deep water close to the coast. You will not catch many sea trout here. However, you can sail out to the schools of herring and the large sea trouts that move near them.  
NB: Many of the small piers here are privately owned. Unauthorised visitors and fishing prohibited.
The spots has garfish in season. Possible to catch mackerel here. Good chance of catching cod and flatfish as well. 
Car park: At the end of Gl. Færgevej.
GPS: 55.51989, 9.71557