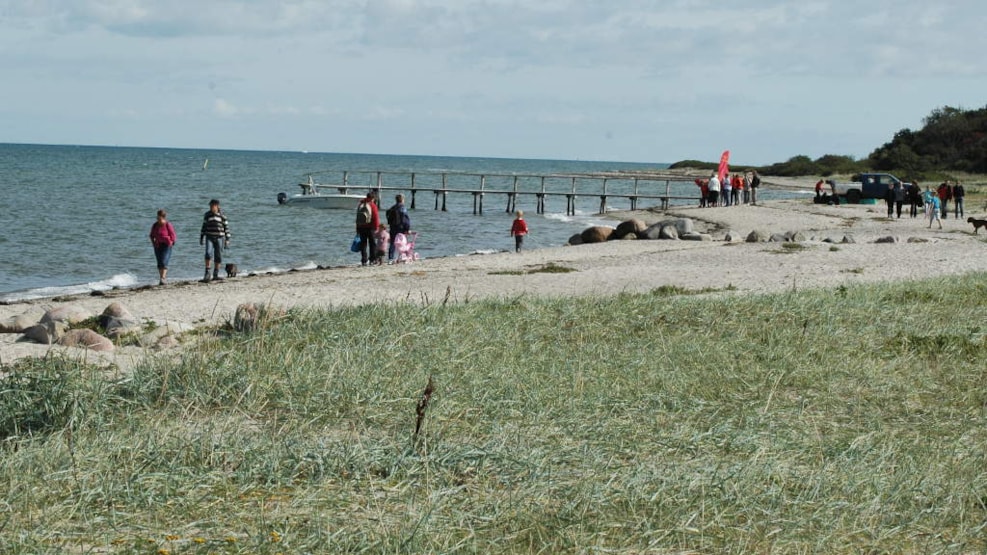 Flansbæk Beach
Flansbæk Beach is located approximately 7 km north of Fredericia by the shores of Vejle fjord.
The beach area is approximately 10-20m wide and about 200m long and is adjacent to a meadow by the boathouse. The area is public. Fine sandy beach.
Facilities: benches, rescue posts and garbage cans.
Access via Trelde Næsvej. Parking is free of charge..