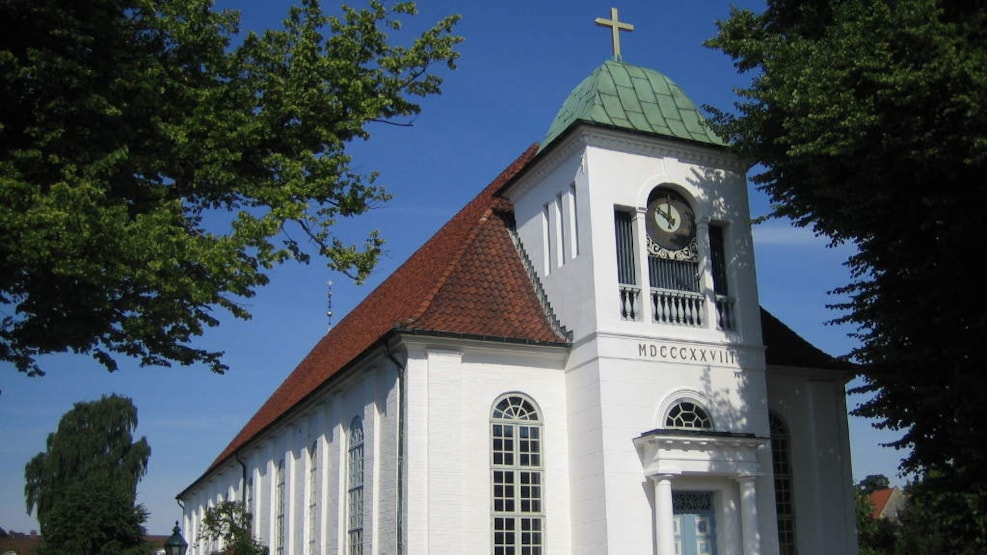 In the footsteps of religious freedom
Hear the exciting story of Fredericia's unique status as a religious free state.
Denmark's only religious free state
Did you know that Fredericia had religious freedom long before the rest of Europe? Join a guided tour about religious freedom and learn more about the unique status of the royal fortress town as a religious free state.
In 1674, King Christian V decided to grant Fredericia a very special privilege: Religious freedom. It was a privilege that attracted citizens from all over Europe, and in time the fortress town came to house both a Jewish congregation and a home for displaced French Huguenots.
Guided tour of Fredericia's religious diversity
The guided tour outlining Fredericia's special religious status is led by a knowledgeable guide who will tell you all about this unique part of the fortress town's history.
The guide explains why religious freedom was granted to Fredericia, how it affected the town's development, and how the people who arrived in the town have left a mark that is still present today.
The guided tour takes place on foot within the Ramparts of Fredericia's historic town centre. You will pass several of Fredericia's churches and the town's Jewish cemetery, the only one outside Copenhagen.
Practical information
Meeting point: Participants on the guided tour meet at Den Jødiske Gravplads, Slesvigsgade, 7000 Fredericia.
Please note that the meeting point may vary from tour to tour, depending on the tour's focus. Check your ticket, which always states the meeting point for your tour.
Parking: Find more info about parking in Fredericia here!
Book tickets for the tour of Fredericia as a religious free state here!
See what others are sharing on Instagram