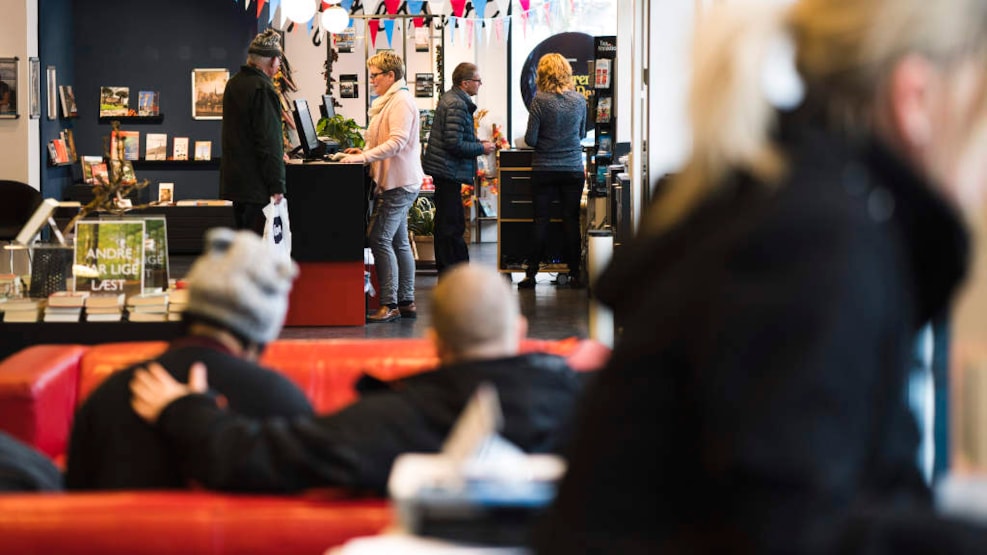 Fredericia Library
At Fredericia Library there's lots to do. 
The tourist information centre is located at the library - so if you're looking for inspiration and practical information, the library is the place to start. 
During the year, the library hosts a range of different events, readings and concerts for both grown-ups and children. 
The library has lots of little corners for reading and relaxing while you browse through the many books, magazines and more.
The children's departments has a great space for playing, dressing up and room for playing board games. You will also find cosy corners for reading children's books. 
Fredericia Library has free wifi and computers which can be used for free. You can also scan, print and copy at the library.  
Opening hours
Monday – Thursday        10:00 – 19:00
Friday                           10:00 – 17:00
Saturday                       10:00 – 14:00
Sunday (1/10 -31/3)      13:00 – 16:00
On weekdays we are open to self-service from 8:00 -10:00