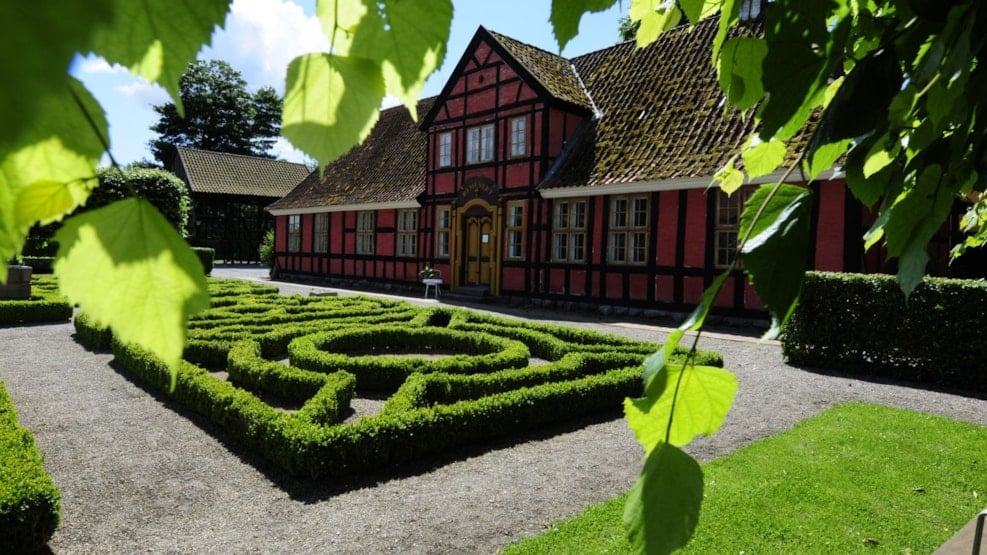 Fredericia Town Museum
Visit Fredericia Town Museum and learn more about Fredericia's exciting history.
Explore the history of Fredericia
Experience live portraits which you can ask questions. Meet a true president, an exiled prince and a king who built a town on a swamp.
At Fredericia Town Museum you get history, learning and movement. The museum has developed a game which you can download as an app. Here you can explore the ramparts of Fredericia where you help the Brave Soldier find historical objects which together tell about Fredericia's history. The more clues you find, the more of the history you open op to.
Fredericia Town Museum
Fredericia Town Museum is a local cultural history museum based on the historical development in the Fredericia area, mainly since the town's founding in 1650. The museum's exhibitions and collections shed light on the area's military, religious and business development and the daily life of the town's population.
In the many old buildings of Fredericia Town Museum the audience encounters exhibitions about foreign denominations in Fredericia, prominent personalities in the town, market scenes, the silversmith's workshop, farm life, the harbour development, the amusement life and the developments of the twentieth century.
In 2021 the museums in Fredericia received an award for excellence in cultural mediation because they communicate the town's history to new target groups in a new and innovative way. The award has been established to bring the best cultural mediation practices in museums to light.
Information
Opening hours
The town museum is open all year. The opening hours are Thursday, Friday, Saturday and Sunday at 12.00-16.00 (p.m.).
Throughout the month of January the town museum is closed.

Winter holidays (week 7): Open from Tuesday to Sunday at 12.00-16.00 (p.m.).
Summer holidays (15/6-15/8): Open from Tuesday to Sunday at 12.00-16.00 (p.m.).
Autumn holidays (week 42): Open from Monday to Sunday at 12.00-16.00 (p.m.).
Admission fee:
Admission to the town museum is free.
Exibitions on english
Want to experience the popular exibition about the Battle of Fredericia in the old barn? 
The text on the signs are in danish, but don't worry! Ask the staff for a leaflet with english translation.