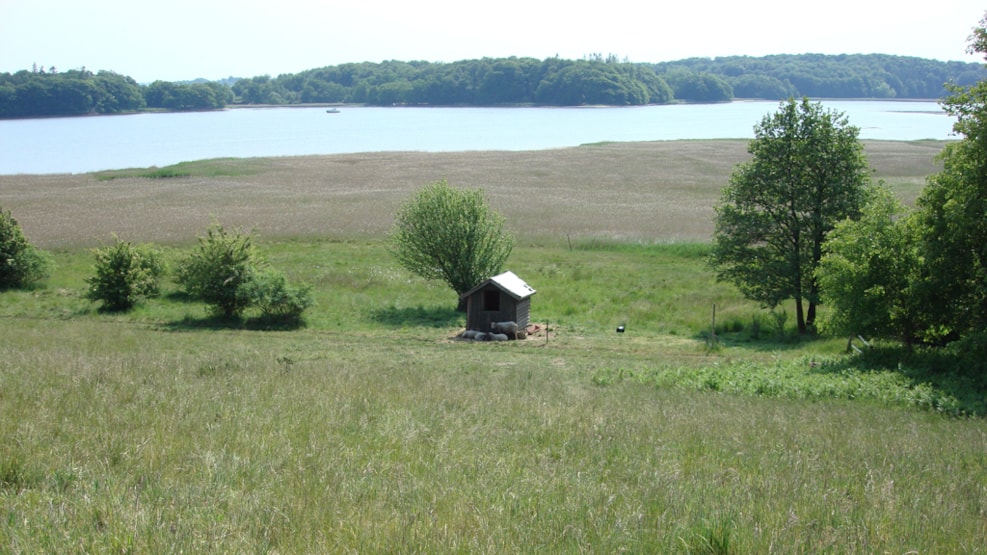 Gudsø Vig
Gudsø Vig is a shallow cove in the southern end of the municipality of Fredericia. The salt marshes by the fjord and the cove contain a rich bird and plant life. There is also a small commons area, which offers a unique view of Gudsø Vig. Gudsø Mølleå defining the area to the west, and Gudsø brook bounding to the east.
The area is a paradise for bird observers. The bay is home to most Danish waterfowl species, mute swans, coots and cormorants, that have a small colony on Kidholmene; the two small islands in the cove.
There is limited access to the area via Gudsø Engvej, and it is only accessible on foot or by bike.