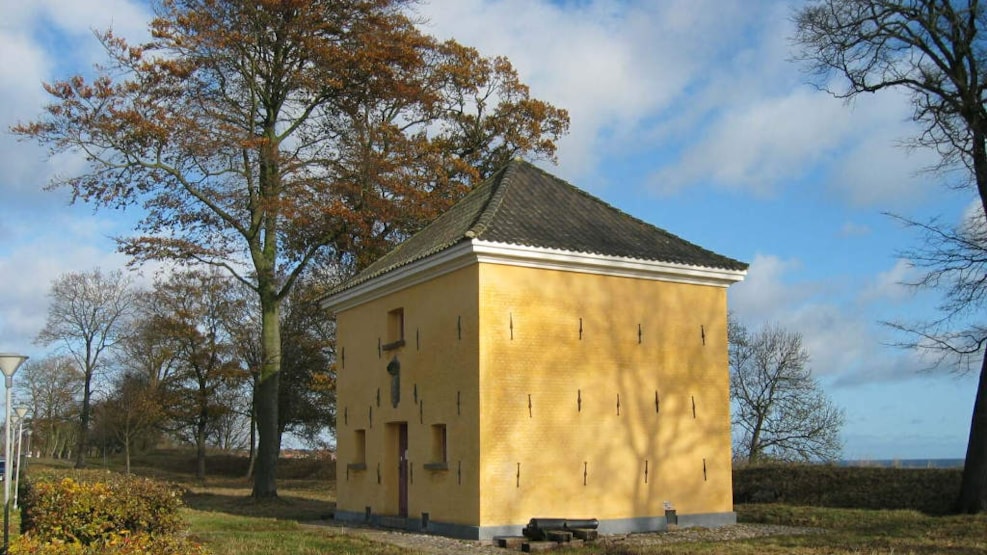 The Gunpowder Tower
Just outside the Citadel on Lolland's Bastion is a small yellow tower which was used as gunpowder magazine. This is the oldest military building in Fredericia, built in 1675.

It was built as a copy of a gunpowder tower in the Citadel (Kastellet) in Copenhagen. It measures about 20 x 12 feet, and is two storeys high. It has fine proportions and unmistakable baroque characteristics. Back when it was still in use soldier's were warned to exercise the utmost caution around the explosive contents of the tower - even swearing in or around the tower was forbidden. 

The house was repaired in 1746, 1865 and most recently in co-operation with the Fredericia Tourist Association in 1992.
It can been seen from the outside only. A visit inside the tower can be arranged through the Town Museum.