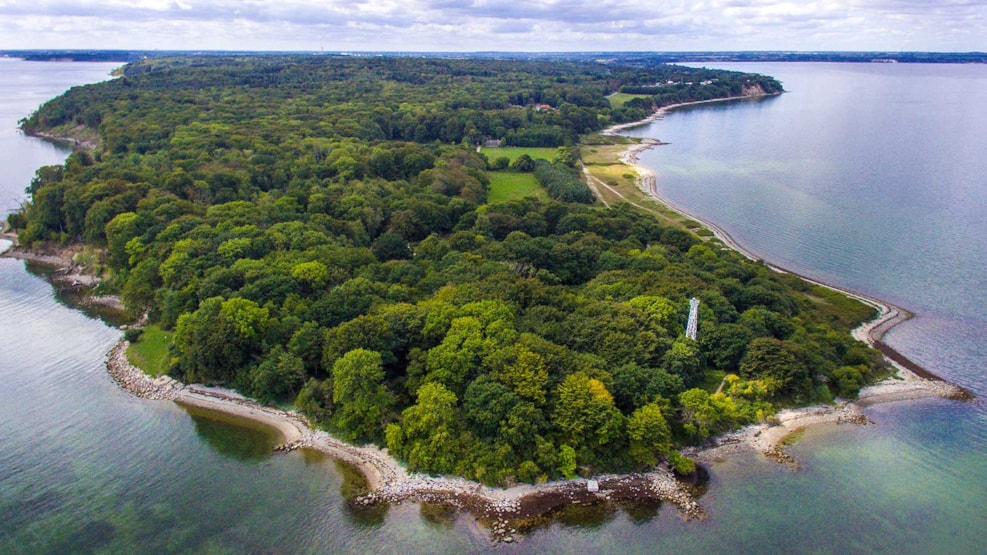 The History of Trelde Næs
Trelde Næs is one of only fifteen natural areas selected for Danmarks Naturkanon, but in addition to fantastic nature the area also has a rich and surprising cultural history, which dates back to the Middle Ages.
In the Footsteps of History in the Middle of Nature
Although today Trelde Næs is mostly known for its fantastic nature and plant and animal life, there are still many traces of the area`s long and distinctive history.
The history of Trelde Næs offers both herring fishery, the Danish-Swedish Wars, a summer holiday colony and a special woman who lived on the headland all by herself.
Trelde Næs: A Historical Centre
The large natural area, which is included in Danmarks Naturkanon, has been the centre of incredible events and warlike confrontations.
The area has been owned by both local nobles, the Danish king, an enterprising businessman and a characteristic restaurateur, and during the Second World War the Germans also came by. There are also still many traces of the two fascinating owners Harald Plum and the legendary Ane Ryholt who had a great influence on the development of Trelde Næs.
All this and much more you will hear about on this guided tour of Trelde Næs´ history.
Guided Tour in Beautiful Surroundings
The history of Trelde Næs is a guided tour where you get the opportunity to experience the distinctive history of the headland together with one of our knowledgeable guides who knows a whole lot about Trelde Næs. All you have to do is show up.
VisitFredericia regularly offers guided tours with different topics. Come along and learn more!
See an Overview of the Planned Guided Tours and Buy Tickets Here!
Would You Like To Know More about Trelde Næs?
The protected natural area Trelde Næs is located not far from Fredericia and holds many experiences for young and old.
Read Much More about the Unique Natural Area Here!
See What Others Are Sharing on Instagram