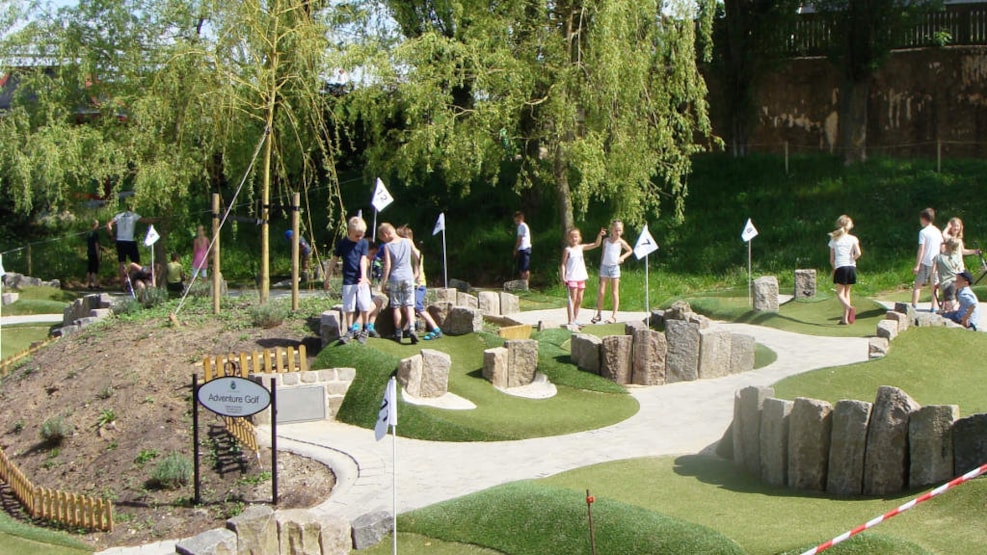 Minigolf at Madsby Aktivity Park
Try our challenging 12 hole Adventure Compact Course from City Golf. The mini golf course is a great activity for the whole family and on this 12 hole course there are many fun challenges.
It costs DKK 45 for adults and DKK 25 for children (0-11 years) per person per spil. Group discount for 20 people.
You rent clubs and balls in the Information or directly at the Mini Golf Course. Opening hours follow the Playground's general opening hours, however, the last club is rented out 1 hour before closing time.