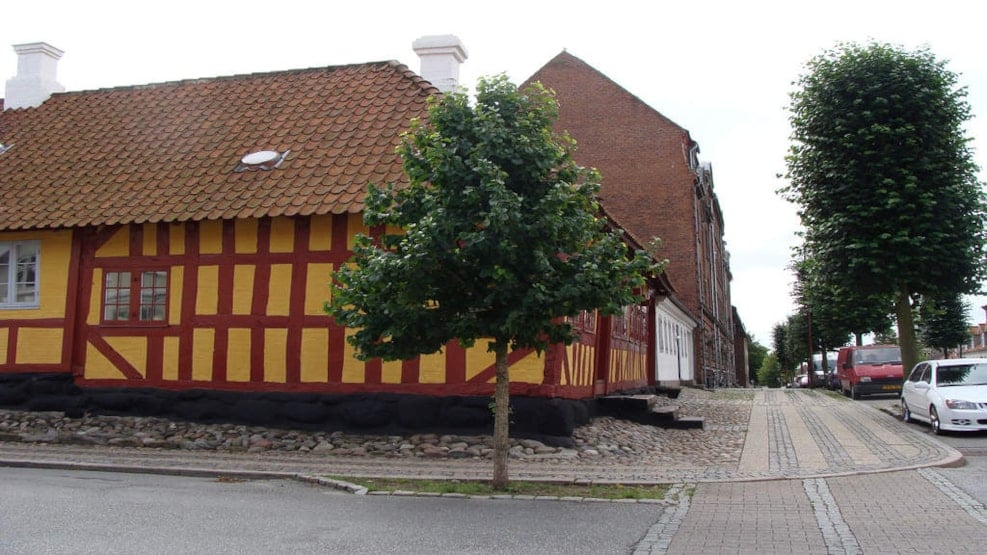 Nordstjernen - Fredericia's oldest house
Nordstjernen (the North Star) is the oldest house in Fredericia. 
In 1650, the same year as Fredericia was founded by King Frederik III, livestock breeder Mads Sørensen built one of the very first houses in the town. The house is located at Kongensgade 25. This was the most fashionable street in the town at that time. The Town Hall, the Latin school, the parsonage and other stylish residences were all located on Kongensgade (which translates to King's Street)
In 1975, architect Morten Røjel bought the dilapidated house for a token amount. He began an enormous renovation project which aimed to restore the house to its original state. This project went right down to the smallest details, with a large number of volunteers providing labour. It took ten years to restore the house to its former glory and save for charming building from ruin.