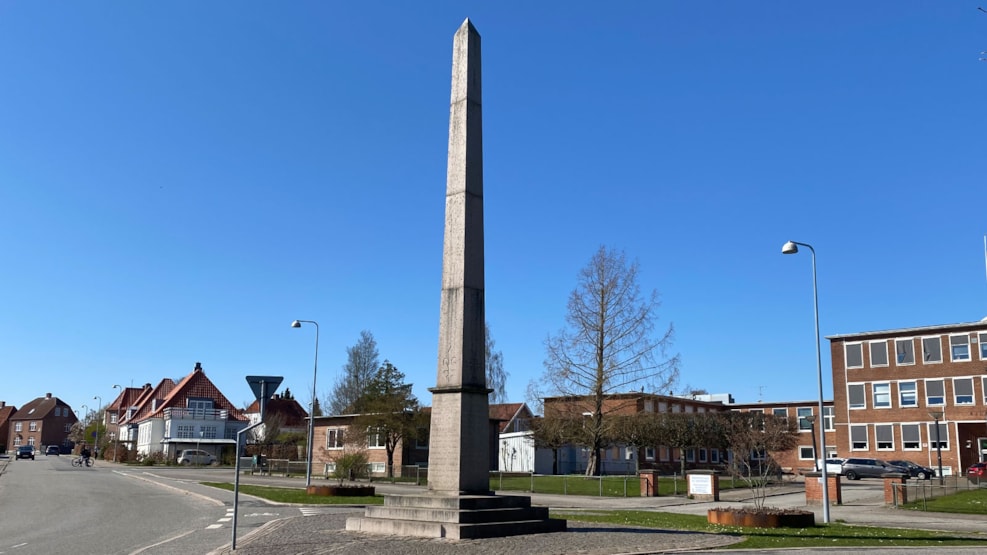 Obelisk from the Reformed Church
The obelisk just outside the North Gate (Nørreport) was given to the city 1950 by the Reformed Church. It was an expression of gratitude for the refuge their ancestors received in Fredericia 230 years ago.
The motifs and inscriptions tell the story of the Reformed colonists. The obelisk is 18 metres high and made from granite from the Danish island Bornholm.