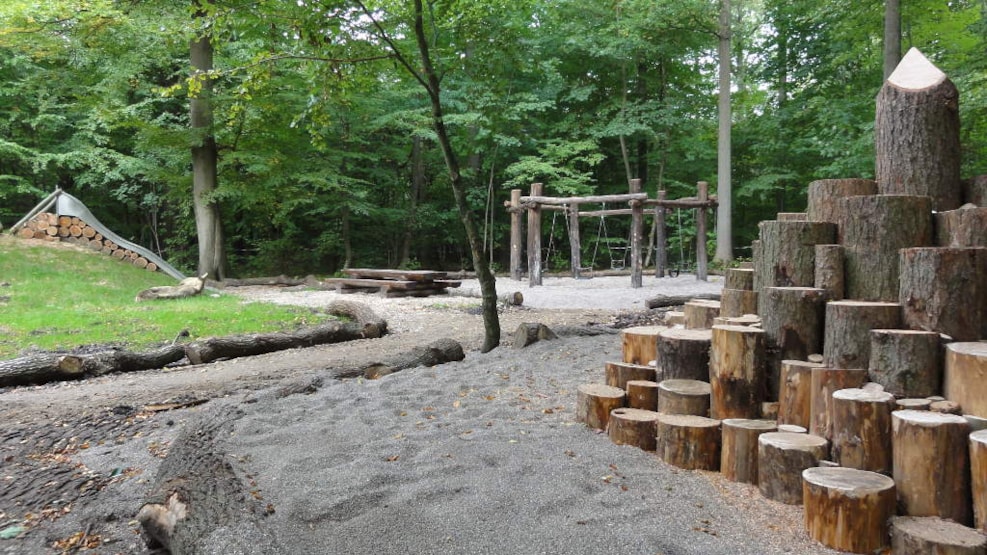 Playground Fuglsang Forest
In the Fuglsang forest, near the parking lot, you will find a beautiful forest playground where the children can use the zip line, swings, slides and climb around on the wooden sculptures. There are tables and benches, so the area is great for picnics. 
While you're there, visit the fenced deer park with fallow deer, which you can get very close to with a bit of luck. If you want to feed the deer, you may bring apples and carrots (other types of food e.g. pasta and bread is bad for the animals, so please stick to apples and carrots only). 
Together with Hannerup Forest, Fuglsang Forest is a large, forest and nature area that offers great ​​opportunities for outdoor activities. Explore the area on the marked footpaths that take you around the forest. You can also find a marked path for the visually impaired.
In the forest, there is a mountain bike trail, about 8 kilometres long and about 225 metres in altitude. The route is marked and suitable for most drivers. You will also find a good riding trail in the forest.
At the riding school there are toilet facilities in the yard.