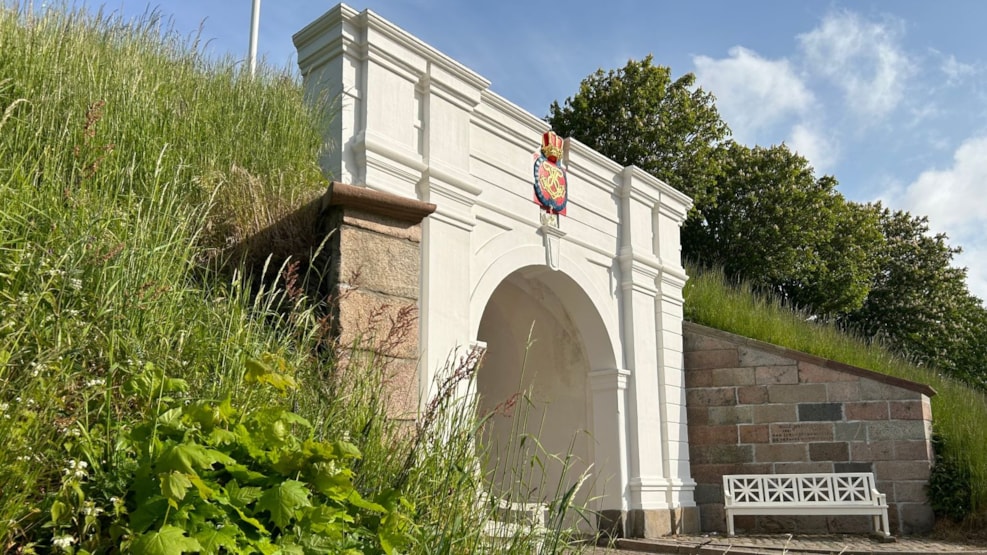 The Prince's Gate
The Prince's Gate was the main gateway through the Ramparts until 1924. Practically all traffic in and out of the town passed this way.

The current appearance of the gate dates back to 1753. The stone-built gate cost three times as much as the previous oak gates. However, it was then expected to last at least a hundred years, according to calculations which have certainly proved correct. In fact the Prince's Gate has been in use for over two hundred and fifty years.

Originally, the moat was crossed by a wooden drawbridge. In 1794 the bridge was replaced by the present embankment.

Due to increasing traffic through the gate Denmark's Gate was built next to the Prince's Gate in 1924.