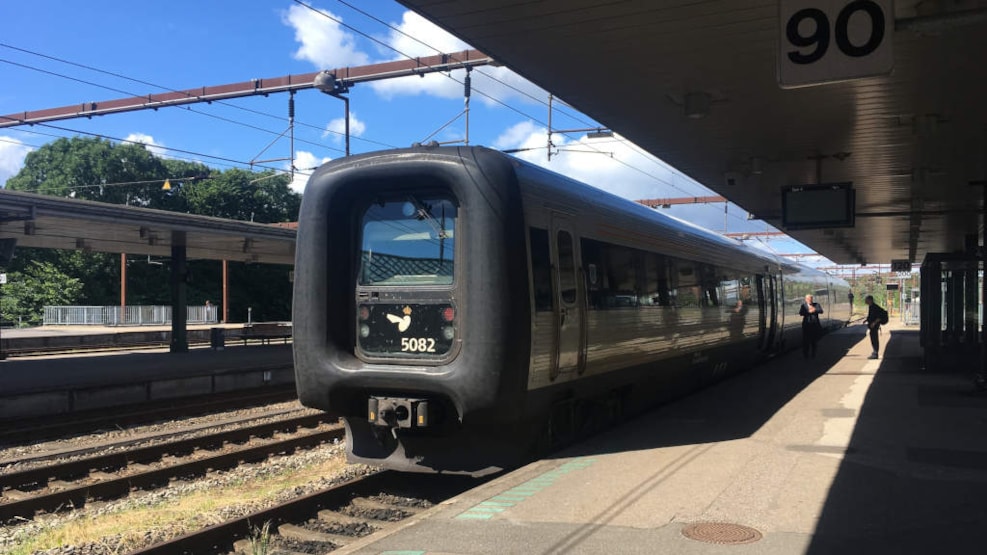 Public Transport
When going to and from Fredericia or travelling around the Little Belt area, public transportation is an easy and convenient option.
At www.rejseplanen.dk you can find the fastest way from A to B whether by train or bus. 
Trains
Every hour, several trains arrive and depart from Fredericia Station. The station is located on the national intercity line and therefore has direct connections to Copenhagen (and Copenhagen Airport), Aarhus, Aalborg and Odense. There are also direct trains from Hamburg, Germany to Fredericia. Fredericia Railway Station is one of Denmark's biggest and busiest stations and serves as a junction for trains to all parts of the country.
Find tickets and information at www.dsb.dk/en/ 
Train tickets can also be purchased via the DSB app or via ticket machines placed on the train stations. 
Buses
In Fredericia Municipality there are seven different bus lines covering the city and the municipality. Furthermore, there are local and regional buses going to Funen and destinations across Southern Jutland. 
See more at www.rejseplanen.dk or www.sydtrafik.dk 
Tickets can also be purchased via the Sydtrafik app (credit card payment possible) or from the driver upon entering the bus. The buses are cash only - credit card payment is NOT available. Please note, the driver has limited cash - it may not be possible to get cash back on 200, 500 and 1000 DKK bills. In some cases, standard train tickets are valid for connecting bus journeys to and from the station within the zones marked on the ticket. Ask the train conductor or bus driver. 
Travel card 
What is 'rejsekort'? Rejsekort is an electronic ticketing system for travelling by bus and train. Rejsekort unites the different transport operators,travel zones, ticketing systems and discount schemes into a common system, which makes it easier for passengers to use public transport services in Denmark.You can order a rejsekort here.