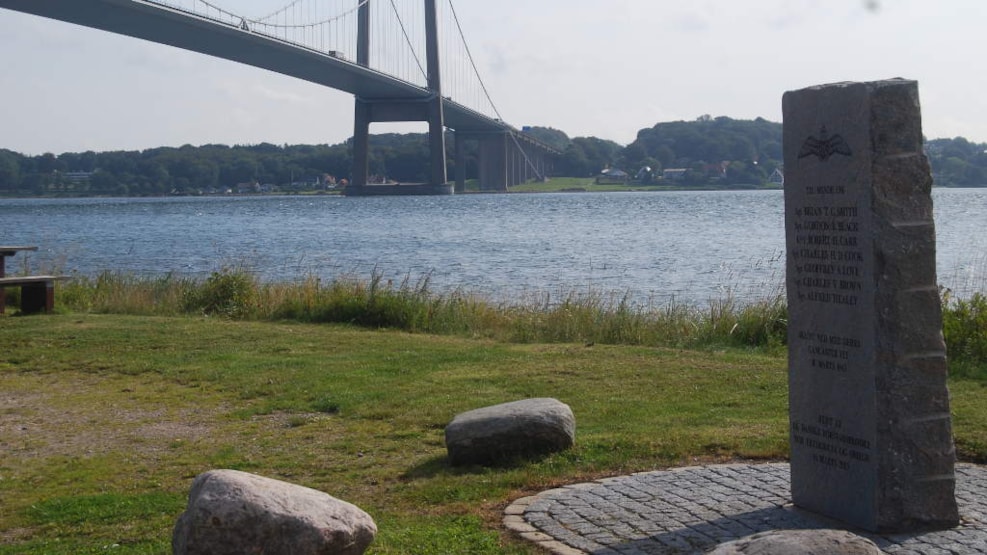 Royal Air Force Monument
The Royal Air Force (RAF) Monument at Lyngsodde was raised March 10th 2013 in memory of the 7 RAF pilots who drowned in the Little Belt on March 10th, 1943.
The pilots were the crew of a British Avro Lancaster bomber that was shot down by a German fighter, as they were en route back to their base in England.
The British Embassy in Copenhagen, the Telegraph Regiment, soldiers associations and civilians place flowers at the monument on the anniversary of the tragedy.
The memorial is the only one in the municipality of Fredericia for Allied participation in WW2.