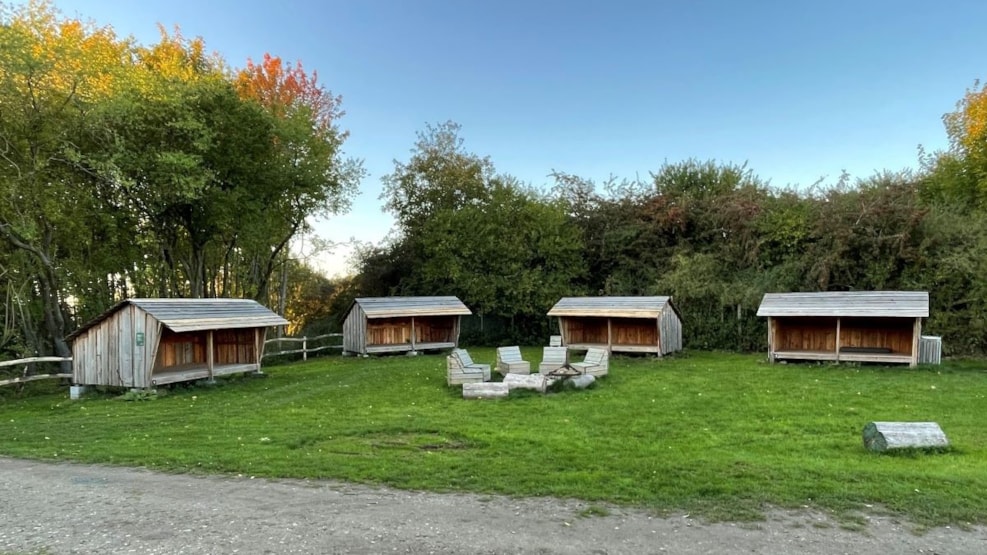 Shelters at Madsbyparken
The Madsby Park covers 70 acres nature area situated 500 metres from the train station in Fredericia. The shelter camp at Madsby is located in a grass meadow surrounded hedges and thicket. 
The site offers 4 shelters and lavatory facilities. The shelters are available for booking at www.bookenshelter.dk 
Fee: 25 DKK per person per night.
1,4 km to the nearest supermarket (Netto). Dogs on leash allowed. 
Fredericia Municipality's shelter- and camp grounds can be booked online at bookenshelter.dk. Booking in advance is the only way you can ensure that the site is available.