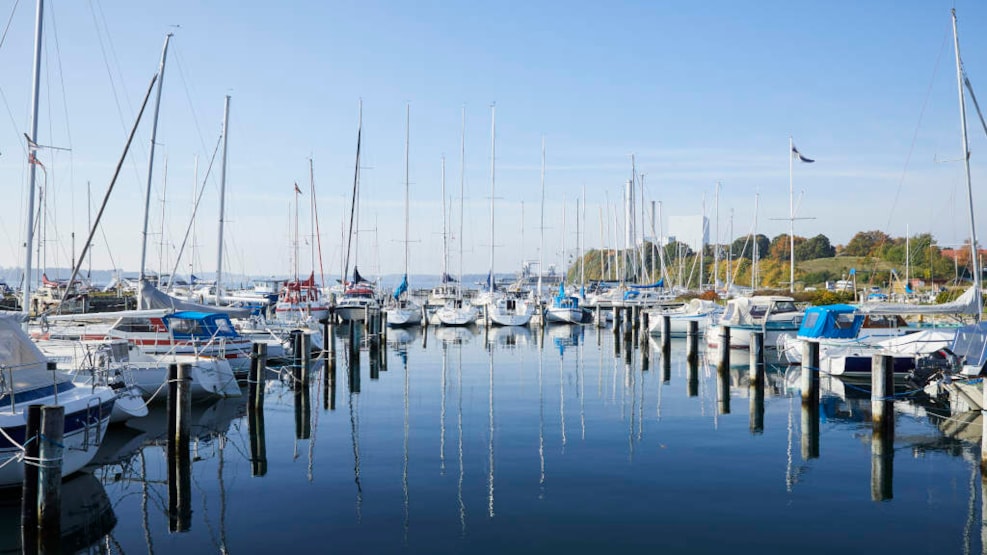 Skaerbaek Marina
The idyllic marina in Skærbæk is situated in beautiful surroundings.
Electricity is included in the fee.
Free sanitary facilities and grocery shopping within 1 km.
Be aware of the porpoises when sailing in Little Belt
When sailing in the Little Belt Nature Park, you should pay attention to the biodiversity of the belt. You can read more about how to take care of the Little Belt's small residents, the special porpoises, in the Nature Park Little Belt's code of conduct 'Noise and Porpoises'. Find it here!