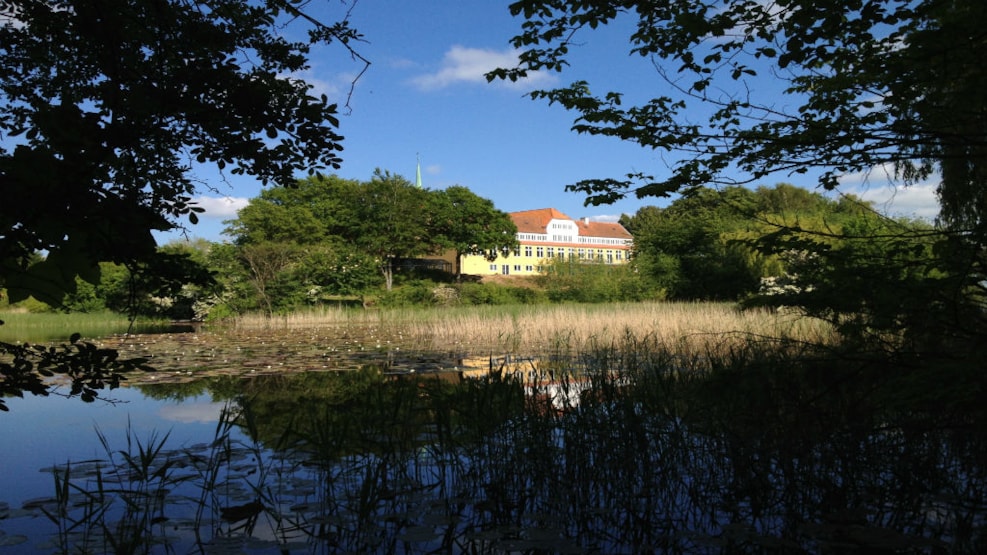 Snoghøjgaardparken
Snoghøjgaardparken is a green hilly landscape situated by the Little Belt. You will find forest, meadows woth grazing cattle, a freshwater lake and stunning views of the Little Belt. Different paths take you around the varied nature in the area. You can also access the walkway across the Old Little Belt Bridge. All paths start at the parking lot at Gl. Færgevej. 
In Snoghøjgaardparken there is a primitive campsite, so you can bring a tent and spend the night. If you are staying at the primitive campsite, you can access a lavatory at Snoghøj Folk High School - the yellow estate by the lake. 
 Snoghøjgaardparken is part of Nature Park Lilllebælt - Denmark's largest nature park.