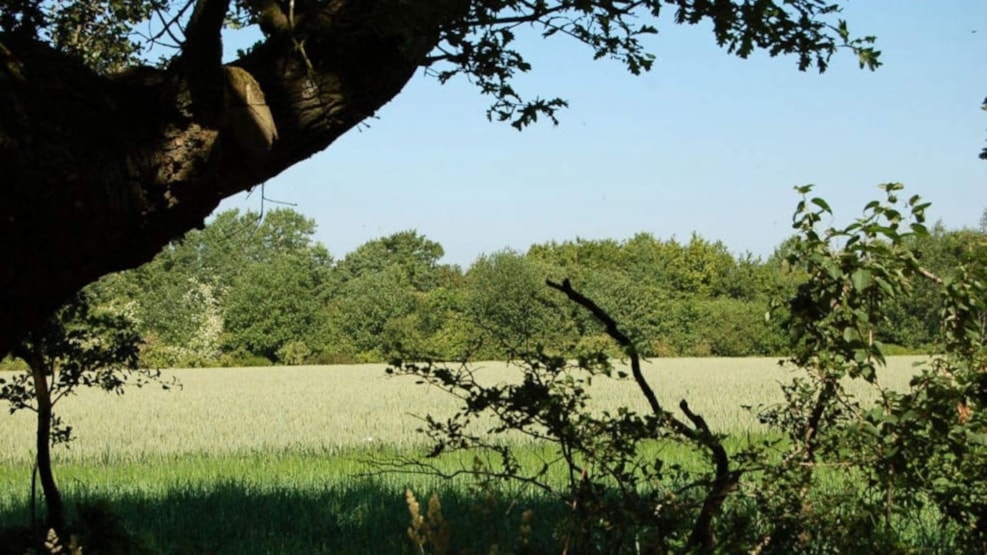 The Stenderup Forests
Discover the beautiful nature of the Stenderup Forests and delve into the area's ancient monuments.
The Stenderup Forests: Beach, Forest, and Meadow
The Stenderup Forests is a fantastic natural area southwest of Fredericia. Within this large natural area, there are three different forest areas called Nørreskov, Midtskov, and Sønderskov, as well as a long stretch of coastline along the Little Belt. The coastline features both sandy beaches and places with steep slopes leading down to the water.
The forest areas consist of both deciduous and coniferous forests, with oak trees over 500 years old. The area also contains several ancient monuments, and there is evidence of human habitation in Stenderup Forests dating back to the Stone Age, 3200 years before our era, with a Stone Age burial mound located in the area.
Activities in Nature - Cycling or Hiking?
The Stenderup Forests is covered by a trail system, perfect for both cycling and hiking. In the area, you will find several attractions and unique natural features to plan your route around.
The Danish Nature Agency has prepared a brochure with a route in the area and a brief overview of several attractions.
Find and download the brochure here (Danish only)!
In addition to the brochure, the Danish Nature Agency also has a digital nature guide for the exciting natural area at Stenderup. Here, you can read about the changing seasons in the area, the plant and animal life, and activities in the region.
Check out the digital guide for the Stenderup Forests here (Danish only)!
Cultural-Historical Route: 6.2 km of History in Beautiful Nature
The Stenderup Forests' cultural-historical route is a newly established 6.2 km hiking trail that takes you past many ancient monuments hidden within the fantastic natural area. The cultural-historical route showcases traces from ancient times, the Middle Ages, and more recent times, including burials from the Stone Age and Bronze Age, medieval ramparts, and Iron Age settlements.
So, pack your hiking shoes or bring your bike along - the route is also great for cycling!
See the map of the route and the route's attractions here or through the blue button on the right!
Practical Information:
Parking: the Stenderup Forests has eight different parking areas available when visiting the natural area. You can find an overview of the parking areas here!
Dogs: Dogs are allowed in the area but must be kept on a leash.
See what others are sharing on Instagram