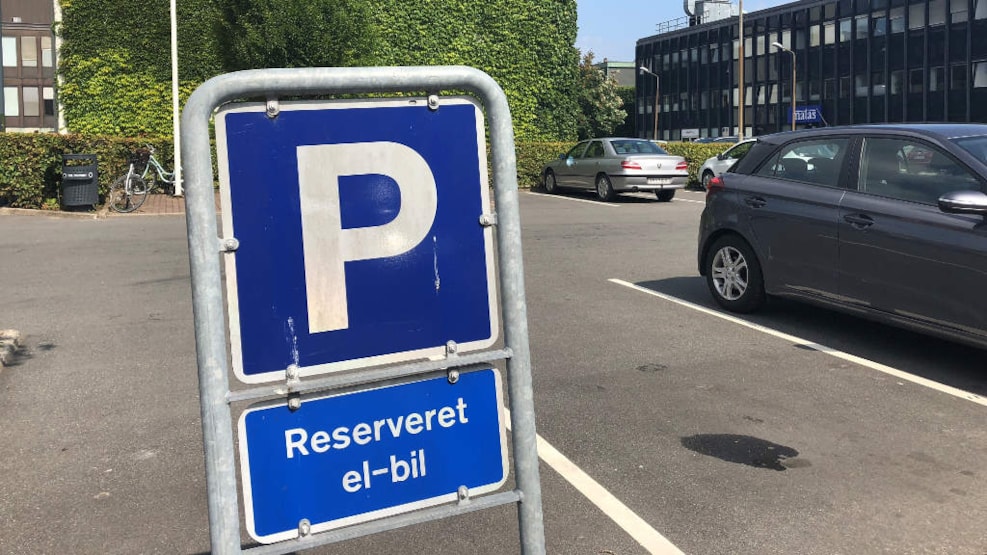 Charging points for electric vehicles in Fredericia
When you drive an electric or plug-in hybrid car, you can easily find charging stations in Fredericia by the Little Belt. Below you find a list showing the charging point in and around Fredericia. Please, always remember to make sure that the charging point you wish to use is available before driving to the station.
Most stations are located where you can easily park your car and arrange purchases etc. while your car is charging.
 In the centre of Fredericia you can charge your electric vehicle:
At the indoor car park Domus Axel, with entry from Købmagergade, you can park for free for 3 hours and on "level 1" you find 2 parkingspots with power outlets (3-legged) for electric cars and mobile homes. und der Parkplatz ist gebührenpflichtig.
Besides this, there are the following charging station (subject to charges) in Fredericia municipality: 
Ultra-fast charging station at Strevelinsvej 5, 7000 Fredericia
4 charging stations that deliver 150 kW, which is going to be expanded to 350kW (Status June 2019). The station is built of sustainable materials and plants have been selected in collaboration with the Danish Society for Nature Conservation to promote biodiversity.
CLEVER stations:
Føtex Vest, Venusvej 8, 7000 Fredericia - More info. There is also another supermarket, a pharmacy and a toy shop and several supermarkets within walking distance.
Parking site Købmagergade Syd, the square at the crossing Købmagergade/Fynsgade - More info. Close to the center of Fredericia within walking distance to the pedestrian area and several supermarkets.
E.ON stations:
Trinity Hotel & Konferencecenter (available to everyone, not only the hotel guests), Gl. Færgevej 30, 7000 Fredericia - Mere info.
Messe C, Vestre Ringvej 101, 7000 Fredericia - Mere info.
TESLA Destination Charger:
Hotel Fredericia, Vestre Ringvej 96, 7000 Fredericia - Mere info.