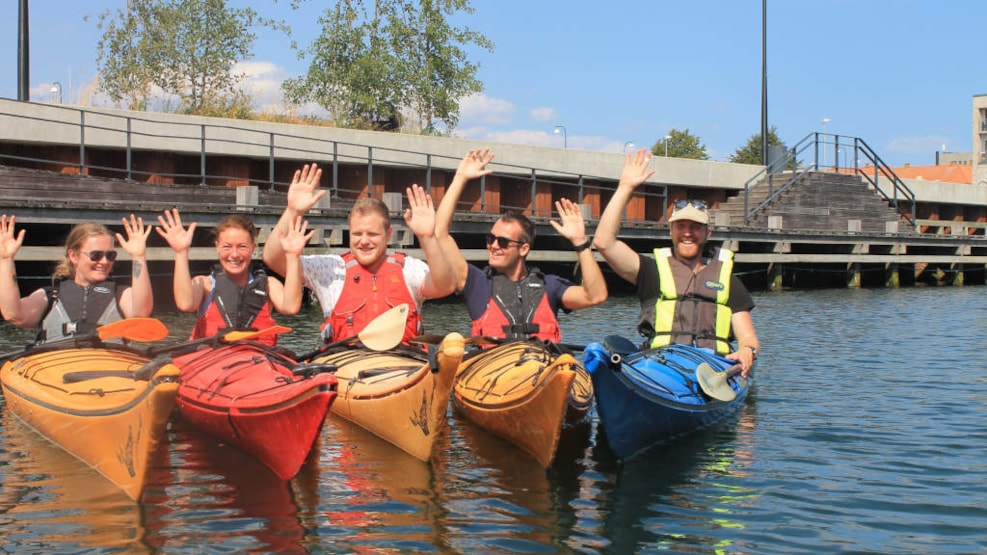 Get Outdoor
Kayaking, Sit on Top, Mountainbike or Experiencing the Outdoors? Get Outdoor is your partner!
Get Outdoor plans and tailors experiences in the nature both on land and at sea, focusing on activities in nature and group dynamics.
Try for example kayaking in the Little Belts beautiful nature. Here you get the opportunity to get close to the many purpoises that live under the surface. You can start by renting a kayak and / or taking a course of either 4 or 16 hours so that you are prepared to go on your next adventure. Or learn to ride a mountain bike, where you learn techniques and enjoy your exercise and getting around in the woods in a different way.
Get Outdoor also organizes outdoor trips, which is a fun way to spend a day together, where you will have time to enjoy nature while you will be challenged and maybe meet your boundaries. There will be plenty of opportunity to enjoy both the silence and the nice views in the area during an outdoor trip. The pace of the tours will be adapted to the group with several stops along the way. The trip can e.g. go to Trelde Næs, which is one of Denmark's most beautiful natural areas, it can also be a kayak trip around the Nature Park Lillebælt to visit the many sights from the sea.
See the planned tours and courses in our event calendar.
Get Outdoor also organizes tours and courses throughout Scandinavian, click here.