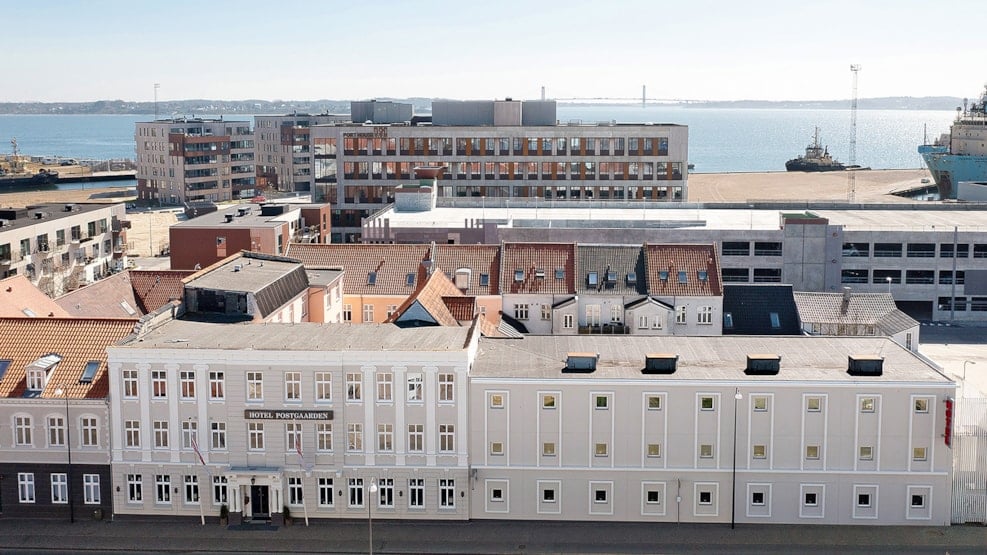 Hotel Postgaarden
Hotel Postgaarden is a modern hotel, in the centre of Fredericia and with a private car park.

Hotel Postgaarden is right next to the harbour and shipyard. It is also close to a ten-pin bowling centre, a cinema, the beach and the old fortifications.

Most rooms have a suite, a bathroom/toilet, a telephone and TV.

There are several different types of room to choose from.

Hotel Postgaarden has no fewer than 61 rooms - with a total of 110 beds.

Hotel Postgaarden also has excellent rooms with bar and kitchen facilities - ideal for social events and all kinds of business meetings.

Hotel Postgaarden also runs Hotel Medio, which is located close to the old bridge over the Little Belt. Hotel Medio has over 100 beds in 50 rooms.
Internetroom with ADSL and PlayStation. There are wireless internet in all the rooms.