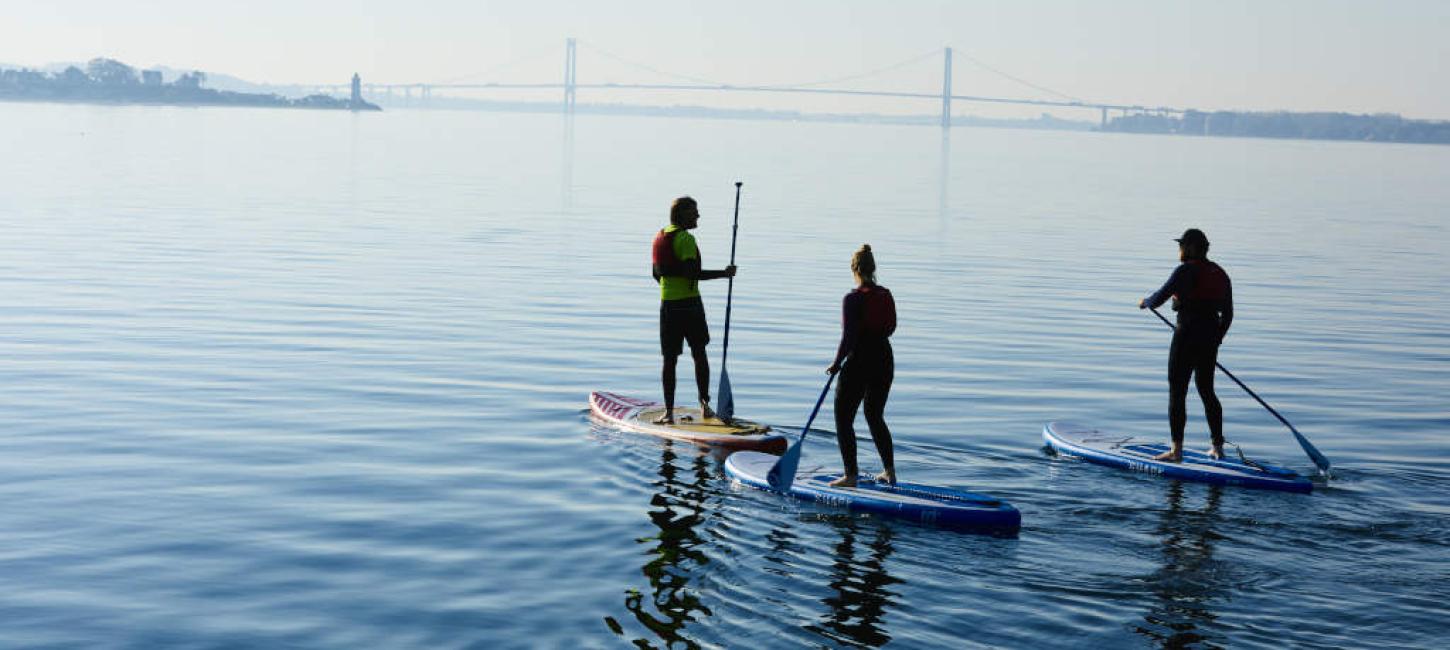 Kayak and SUP
Photo:
Destination Lillebælt
At Kanalbyen in Fredericia, you can rent equipment for kayaking and stand up paddling.  Go for a paddle in the canals and in the Little Belt. If you're new to kayaking and paddling, book an instructor to help you get started. 
Sail away in the Little Belt
Nature Park Lillebælt is a marine nature park best seen from the water. You can launch you kayak many places along the winding shore. It is usually possible to find somewhere sheltered from the wind. This makes the Little Belt great for beginners, while the strong currents provides an exciting challenge for the more practised. 
The landscape seen fra the sea is beautiful and varied. The coast is close on either side and you can row past towns and unspoiled nature. Along the coastline you stop by caravan sites and shelters, which are accessible from the beach. 
Remember to check the weather forecast before setting sail - and always mind the wind and currents. 
 
Currents 
Strong currents often occur in The Little Belt . Between 3 and 5 knots is not uncommon on windy days. But even on still days the currents can run at several knots. Therefore it is important that you familiarise yourself with the currents of the Little Belt before you leave shore. 
See map of northgoing current 
See map of southgoing current