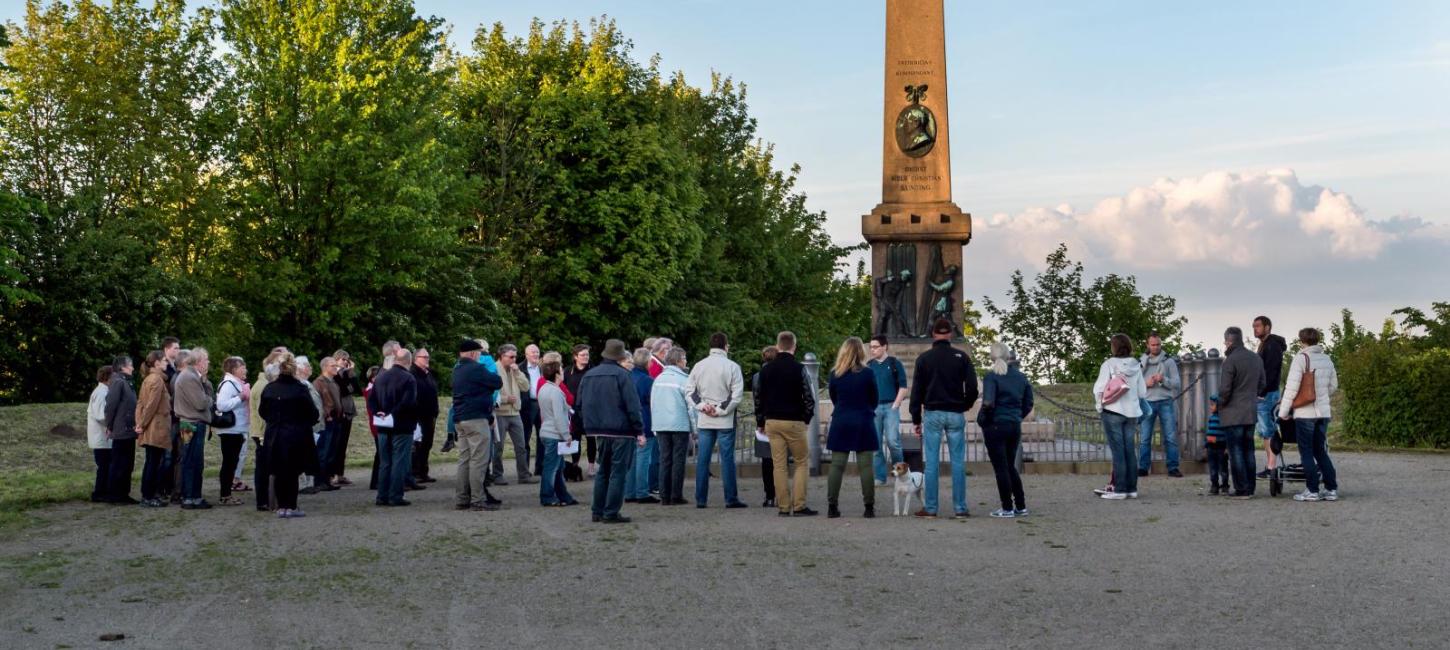 Guided tours
Come on a guided tour and be surprised by Fredericia's exciting and very unique history. Book online or contact us for a private tour. 
Buy tickets for our scheduled tours
All year, we have scheduled guided tours with different themes. Try the popular historical tour or our walk through the courtyards and alleys of the historical town centre. Go to our online booking portal to view tour dates and book your ticket. If you do not find a scheduled tour in English, do not hesitate to contact us. 
Tour inspiration
We listed a selection of our most popular guided tours. We also do child-friendly historical guided tours, so the whole family can come along. If you interested in the recent and contemporary, you might like a tour of the new canal district, Kanalbyen, which is being built now, but inspired by the original blueprint for Fredericia. 
Book a custom-made tour
You can always hire a guide, for a customised guided tours, tailored to suit your requirements and interests. Our guided tours in the town centre and on Fredericia Ramparts are on foot, but if you wish the see other parts of the region, our guides can come along on bus tours, and boat trips and talk about the history of the area on the way.  Will you need a picnic or coffee break along the way? Most wishes can be arranged. 
See below for tour inspiration or contact us to learn more.
Price: 1.050 DKK per guide (1-25 pers. per guide)
Duration: 1 ½ - 2 hours
Book your tour by calling VisitFredericia phone +45 72 11 35 12 (opening hours 9 am - 14 pm Monday - Friday) or send an email to visit@fredericia.dk.
Are you more than 25 people or do you wish a longer tour? Then please contact us and we will make you an offer that fits your needs.