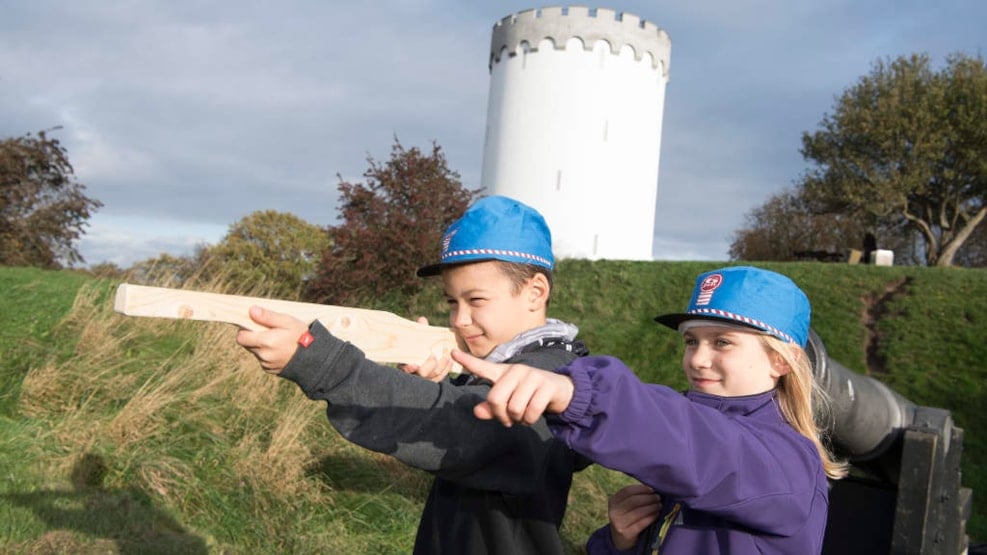 Brave Soldier on a Mission
An experience for the whole family.
COMING THIS SUMMER
Become a soldier on a mission at the historic ramparts of Fredericia - get your Soldier's kit at Fredericia Library & Visitor Center within the hours of service.
Travel back to 1849 and try life as a brave soldier in Fredericia. The general sends you and your family on a mission on the ramparts that surround the town. Follow the general's orders and help defeat the enemy!


At the same time, you will be given your mission and a chance to earn a medal. Your parents also get a manual so there will be something for everyone in the family. The soldier's kit also contains a little surprise for a well-deserved break halfway through your mission.

Did you know that the ramparts of Fredericia are a one of the largest and most well-preserved of its kind in Northern Europe? 
Winner of best children's experience in Legoland Billund Resort 2018.
Please share your pictures with us at Instagram: use #visitfredericia and #bravesoldiermission