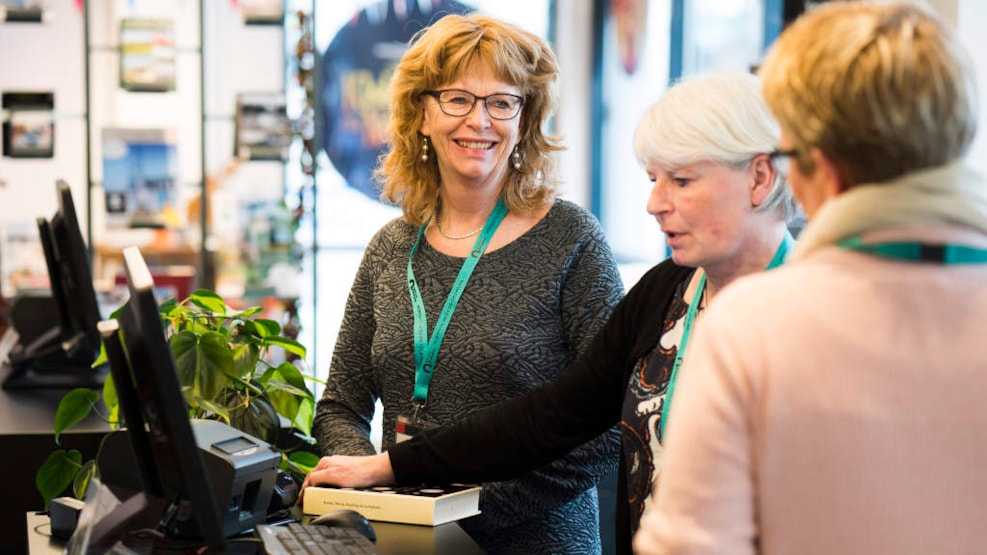 Visitor Centre at Fredericia Library
The visitor Centre in Fredericia is there for you! We will help make your holiday a memorable experience.
At the Visitor Center, that you find inside of Fredericia Library, you can find information and inspiration to your stay in Denmark, both as a tourist and local. We function as Tourist Office and library. Here you can find inspiration to wonderful and exiting experiences in Fredericia and the rest of Denmark. We have information on accommodation, places to eat a good meal and things to see.
Here you can also purchase:
Fishing permit for the Ramparts (The national fishing license must be purchased online here.)
Souvenirs
Cycling maps and books.
Furthermore, we have free wifi and several computers that you can use. It is also free to use the scanner and you can print and copy at a small charge.  
You can find more info and download our brochures on www.fredericiabib.dk
Guided Tours for groups
If you want to book a guided group tour please contact Visit Fredericia on Phone +45 72113512 or mail to visit@fredericia.dk
Opening hours
Monday – Thursday        10:00 – 19:00
Friday                           10:00 – 17:00
Saturday                       10:00 – 14:00
Sunday (1/10 -31/3)      13:00 – 16:00
On weekdays we are open to self-service from 8:00 - 10:00