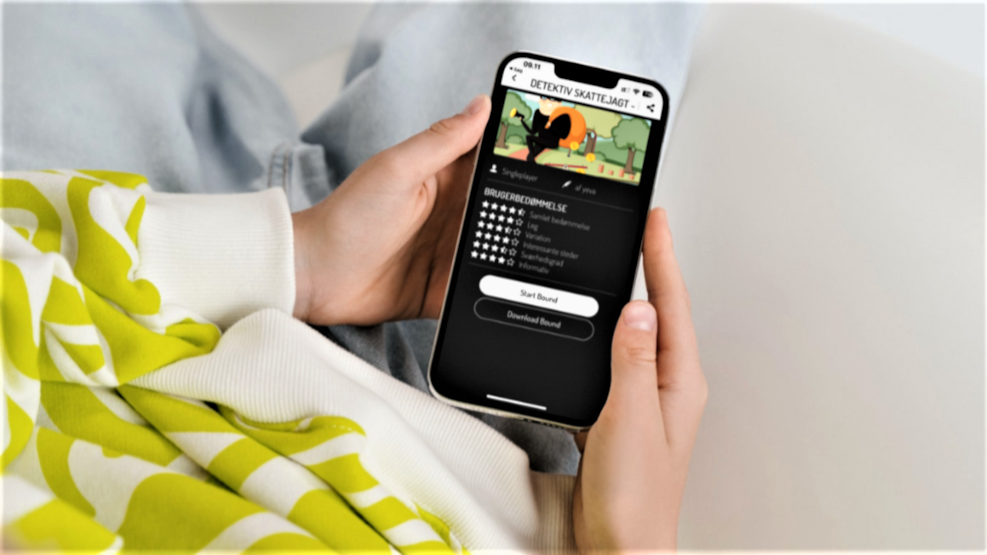 Detective Treasure Hunt in Madsby Activity Park
A crime has occurred in Madsby Activity Park! Solve the tasks and stop the evil thief Gry.
Find Gry and Save Madsby Legepark in the New Detective Treasure Hunt!
Madsby Legepark has been hit by a crime! Visit the Amusement Park and help solve the mystery.
The Detective Treasure Hunt is tailored for the age group of 9 to 12 years old. The treasure hunt is free and requires participants to download the Actionbound game app to join.
New free app game takes you around every corner of the Amusement Park
The Detective Treasure Hunt is Madsby Legepark's new interactive game where you have to find the evil thief Gry, who has stolen all the money from the Amusement Park's cash register. Download the app, follow the instructions, and solve tasks and riddles around the park. The solutions will help you find Gry and save the Amusement Park.
Madsby Legepark's Detective Treasure Hunt: Getting Started!
Placards with QR codes for the treasure hunt are hanging on notice boards throughout Madsby Legepark. Download the ActionBound app, scan the QR code, and follow the instructions in the app – then you're ready to hunt for Gry!
Download the ActionBound app from Apple App Store or Android Google Play.
Madsby Legepark – a large outdoor playground with free admission
Madsby Legepark is located in the heart of Fredericia and is the perfect destination for an outing. There are hours of playtime for both young and old.
Read more about the Amusement Park here!
See what others are sharing on Instagram