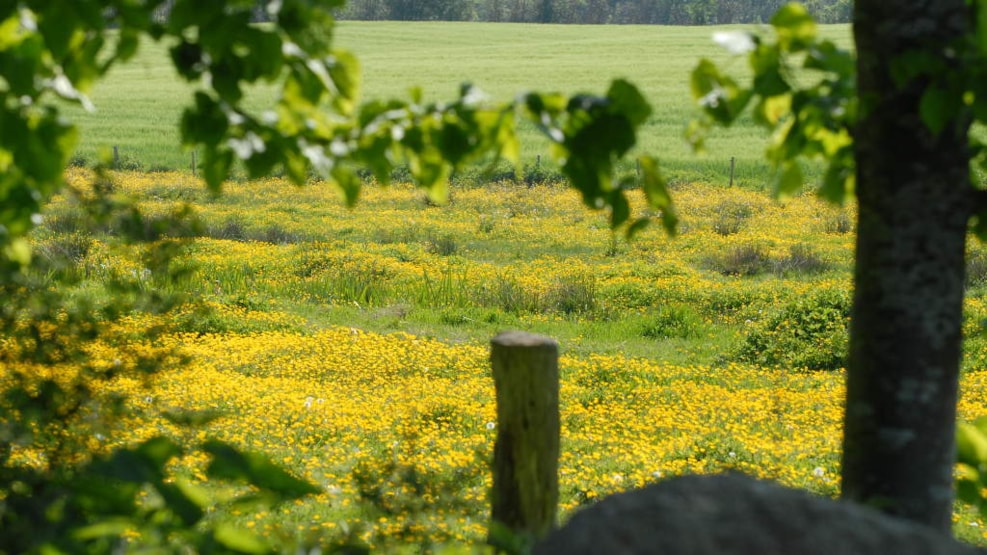 Erritsø Bog
South of Hannerup Skov is Erritsø Bog.
Experience the nature trail that follows Erritsø Brook. Here you can get really close to nature when you follow the path and walk along the small wooden bridges through the wet landscape of bogs and meadows. Along the way, there are cozy benches where you can sit down and hear the rippling sound of the brook. On the trip, you will pass the winding course of Erritsø Brook. Be aware that the trip requires rubber boots or other waterproof footwear.
The trails are marked around the area from where you can meet grazing cattle or spot deer. There is a rich animal and plant life associated with the bog and meadow areas, where you can see wild orchids, among other things. At Erritsø Brook, you may be lucky to see an otter or tracks from it. It is most likely to see the otter in the early morning or late evening. In addition, if you are lucky, you will see the red hawk hovering over the area, because it breeds here in Erritsø Bog.
There are parking options at Hannerup Engvej 1-3