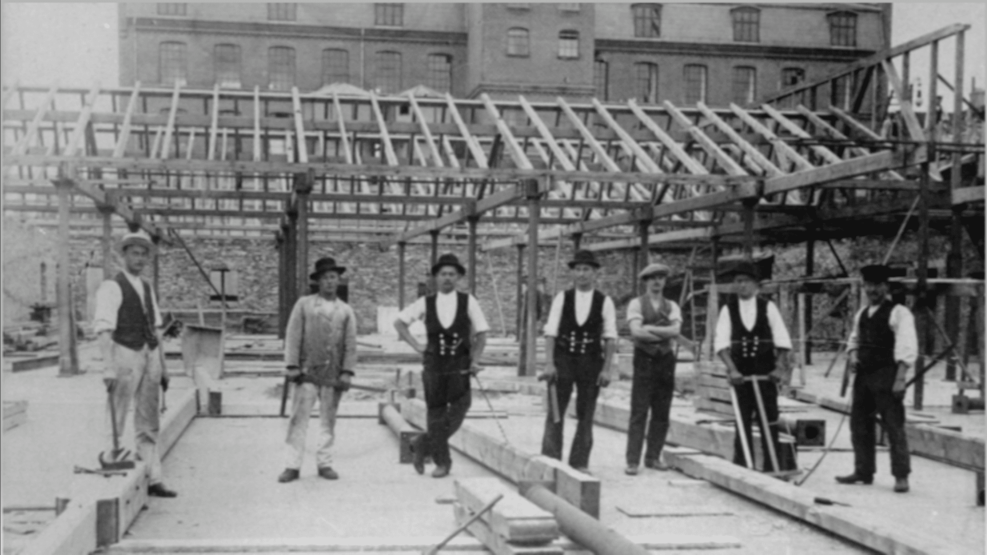 Fredericia as an Industrial Town
On this guided tour you will dive into the exciting history of Fredericia as an industrial town.
Guided Historical Tour "Fredericia as an Industrial Town"
A knowledgeable guide accompanies you through the town, and he (or she) will show you the many traces of the town's big industries. How did the industries come to town, what significance did they acquire and what role do they play in Fredericia in the 21st century?
Along the way you will pass buildings that formerly housed enterprising companies, and you will become acquainted with many of the industry's fates and key figures. Did you know, for example, that Thorvald Stauning has been employed at Fredericia's oldest factory? 
Join us on an exciting tour and hear a different story about Fredericia – a story about industrialization and activities that created progress, a labour movement and a rapidly growing population throughout the 20th century (and up to now). This development is particularly evident in Fredericia.
Practical Information
Meeting place: The participants on the guided historical tour "Fredericia as an Industrial Town" meet at Gammelhavn, from where the activity starts. The guided historical tour ends in Vester Voldgade. 
Please note that the meeting place may vary depending on the focus of the guided tour. You can orientate yourself on your ticket, on which the meeting place of your guided tour is always mentioned.
Parking: Find More Information about Parking in Fredericia Here!
Would You Like to Join a Guided Tour in Fredericia?
At VisitFredericia we offer a wealth of guided tours.
Find Inspiration and Read More about Our Guided Tours Here!
You can also visit our booking portal, where you can easily buy a ticket for your next guided tour. Use the blue button on the right or click here!
See what others are sharing on Instagram