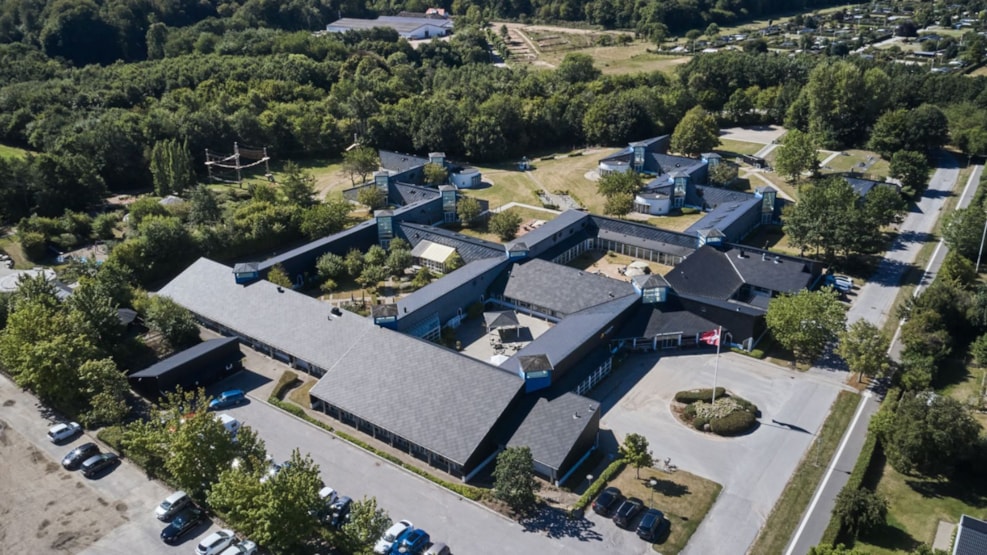 Green Experience
Fuglsangcentret - Hotel & Conference Centre
Hotel Fuglsangcentret offers many good experiences both indoors and outdoors. Our facilities include rooms, a large pool area with spa and sauna, an à la carte restaurant, function rooms and a conference and course centre. The hotel can be the perfect place for amazing festivities, activities and events such as concerts, family parties, corporate events, conferences, courses and much more.
We have a strong focus on our guests' satisfaction, and it is therefore important to us that you, as a guest, feel particularly welcome. We do our utmost to create the best possible atmosphere for you and to provide a distinctly personal service. We want you to feel at home even when you are out.
Welcome to Hotel Fuglsangcentret - Denmark's most sensuous conference and course hotel. It is a sutainable Green Key hotel located in the area's most beautiful nature as well as a central accommodation and meeting place for the whole country – close to both motorway and train.