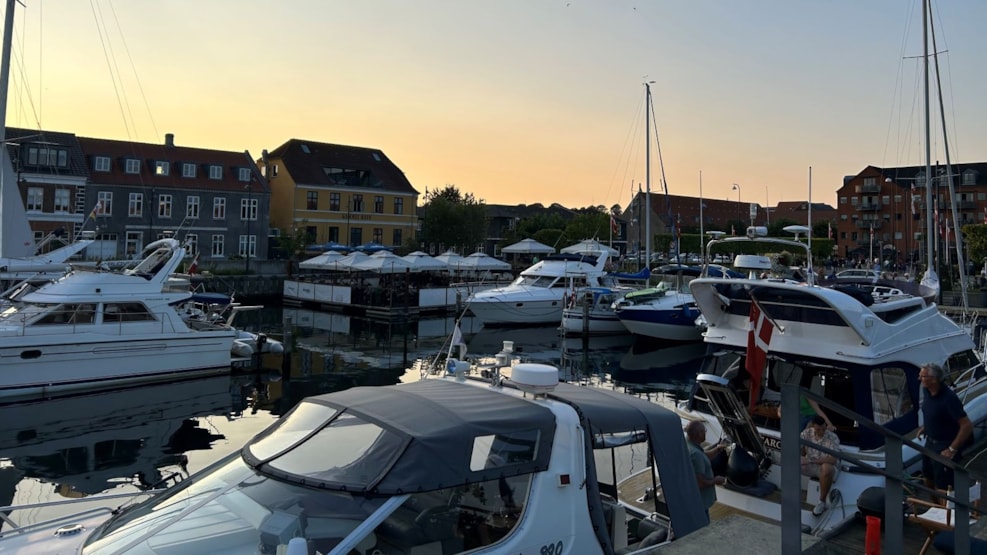 Gammel Havn - The Old Harbor in Fredericia
Dock with the boat in the middle of Fredericia and explore the fortress town.
Dock in the Old Habor and experience Fredericia
Welcome to the Old Harbor (Gammel Havn in Danish) which is located in the centre of Fredericia - just a few minutes' walk from the town's restaurants and shops. The Old Harbor sits right by the new and upcoming Canal District. The large area is under development, but you can already enjoy the first canals, sports facilities and a urban park with community gardens.
Information
Please note the water is closed for winter between October 1st - March 1st!
Rules for use of visitor moorings in the Old Habor, Fredericia
Daily charge for vessels up to 11 metres: 235 DKK
Daily charge for vessels 12 – 15 metres: 285 DKK
Daily charge for vessels over 15 metres: 335 DKK
The fee includes power, water and access to shower facilities. Payment terminal is located behind Captain Old Habor by the lavatory building. See map.
During the day, between 10am-4pm all visitor berths throughout the Old Habor can be used free of charge – however, without access to amenities. Payment is required outside of these hours. You can always use the toilet facilities and buy access to shower facilities for 20 DKK per shower.
Facilities
Shower rooms and public lavatories are located behind Capain Old Habor. There is a laundromat, Vasketine, nearby at Gothersgade 47.
At the Old Habor there are 2 sheds with waste containers for normal garbage - located by Gothersgade and Oldenborggade. Garbage must be placed in these containers. Oil-containing waste is not accepted. 
Payment
An outdoor payment terminal is located behind the Old Habor near the lavatory building by the canal. Payment must take place immediately upon arrival and the receipt must be saved and placed visibly on the vessel. Power outlet is selected at the payment terminal. You will receive a separate ticket with a code to access the shower facilities during your stay.
Failure to pay causes a fine of 500 DKK per day and can result in an order to leave. 
General information
All visitors are to follow the rules listed on the signs in the area. In case of problems with access to lavatories, power etc. please contact the following number +45 72 10 70 00, or +45 72 10 58 99 outside working hours.
The harbormaster will be visibly present and instructions must be followed.
Be aware of the porpoises when sailing in Little Belt
When sailing in the Little Belt Nature Park, you should pay attention to the biodiversity of the belt. You can read more about how to take care of the Little Belt's small residents, the special porpoises, in the Nature Park Little Belt's code of conduct 'Noise and Porpoises'. Find it here!
See what others are sharing on Instagram