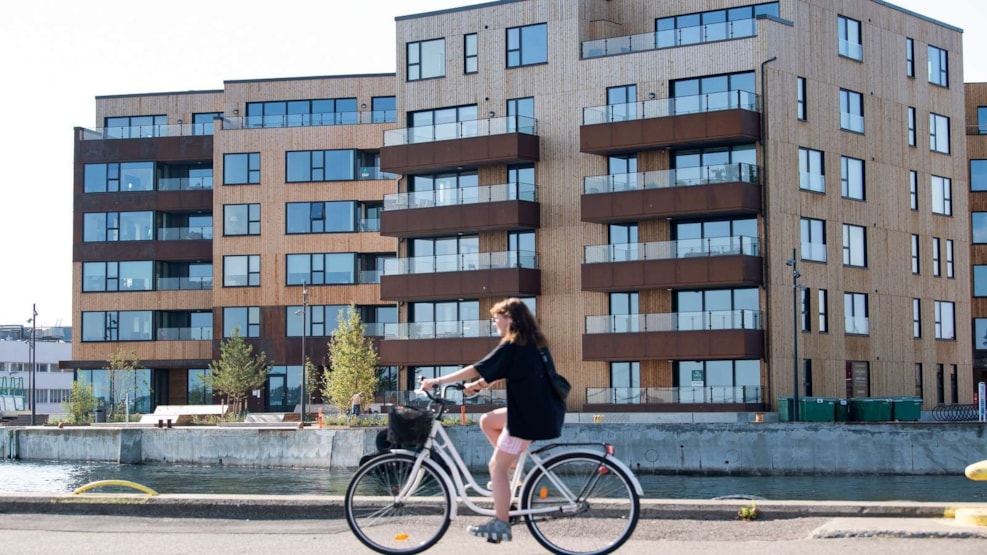 Kanalbyen - The Canal District of Fredericia
Kanalbyen is a living urban space focused on sustainability, nature, art and development.
Kanalbyen: The hub between town and sea
Kanalbyen is Fredericia's new and attractive canal district located just a stone's throw from Little Belt. The district is located in Fredericia's 20.4 hectare former dockyard, but after the closure of Kemira and Fredericia Shipyard, Kanalbyen has been allowed to grow right down to the quayside with the magnificent view of Little Belt.
When completed, Kanalbyen will comprise residential housing, shops, businesses, cultural and public services and serve as a link between the belt and the town with its newly constructed canals.
It is precisely these canals that have given the district its name the Canal District. Although the canals have only been established in the last 10 years, the idea of them can be traced back to the town's foundation.
A new district with roots in the past
The idea of a canal district in Fredericia is far from new. In fact, it can be traced back to the town's founder Frederik III, who in 1650 had grand plans for Fredericia to be a pompous royal town inspired by Venice.
Sketches of Fredericia at the time reveal plans for both a castle and long canals instead of streets, but Frederik III had to abandon the project when the financing of the plans fell through. Fredericia was founded, but without a castle and canals.
It is this original vision for Fredericia that is now, some 370 years after Frederik III's idea, finally becoming a reality with Kanalbyen. Although the district is new, the idea behind it is as old as Fredericia itself.
Active urban space with involvement
The development of Kanalbyen is taking place over many years, and so there is a long-term focus on ensuring that unfinished areas do not lie fallow.
Kanalbyen has hosted temporary projects such as the Grow Your City urban garden community (now transformed into the permanent Søndervold City Gardens) and C-town, a pop-up shopping environment in container shops. 
Right from the start, there has been a desire for art to be present and play an active role in Kanalbyen.
The area has therefore also received its very own architectural tour. You can read more about the architectural tour here!
Several works of art have already been erected as well, which can now be experienced on the district's brand new art tour.
Read more about the art tour and find the guide here!
Kanalbyen's districts are emerging naturally as the canals and residential areas expand. Each district has its own distinctive character, but the maritime culture and sustainability are dominant themes.
Kanalbyen is based on a vision of a sustainable urban district with increased biodiversity both on land and at sea. In several places, the planting is "wild on purpose", and bio-huts, a kind of fake coral reef, have been installed in the canals to provide protection for Little Belt's smaller fish.
Kanalbyen in the future
Kanalbyen in Fredericia is being developed in a number of stages, which are expected to extend over approximately 20 years, but without an actual end date. The goal is a district that evolves with the rest of Fredericia's development and that shapes itself according to the wishes of those who use and live in it.
Read more about Kanalbyen, Fredericia's new canal district, on the Kanalbyen website!
See what others are sharing on Instagram