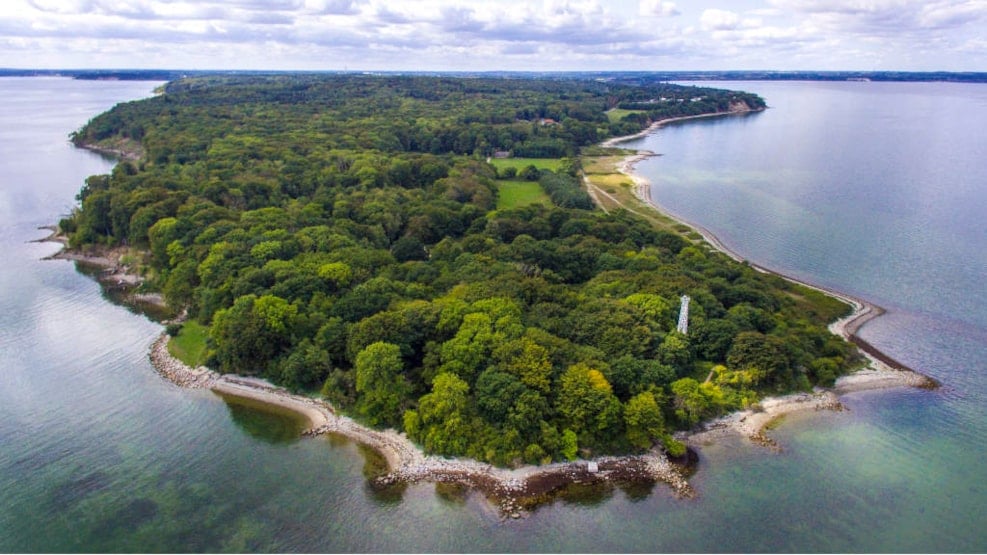 The hiking route Næsset Rundt
Walk the 5 km hiking route and discover the beautiful nature around Trelde Næs.
Næsset Rundt
The 5K hiking trail Næsset Rundt is Trelde Næs' signposted and most used hiking trail. The route loops through the forest and takes you past both the cliffs and along the beach. The route is designed to take you past many of the most beautiful places in Trelde Næs. Along the route you will come across benches where you can stop and enjoy the scenery. Trelde Næs has a large network of trails that form a coherent trail system, making it easy for you to vary the length and direction of your hike.
You can see the "Næsset Rundt" route on our map of Trelde Næs, which you find via the blue button on the right or via this link. The route is also marked on the information boards at Trelde Næs. There is an information board at the car park.
Practical information
About the route: The 5k route is signposted. Please note that the route includes a short passage along Trelde Næsvej.
The surface consists of forest roads, paths and footpaths.
Free parking: Parking is free in the Trelde Næs car park. Address: Trelde Næsvej 290, 7000 Fredericia.
Toilet facilities: Toilets are available in the Trelde Næs Nature Centre . These are usually open all year round, but may be closed during periods of hard frost. The disabled toilet is located by the farmhouse in the car park.
A natural gem
Did you know that Trelde Næs is part of Danmarks Naturkanon (Denmark's Nature Canon), a list of the country's 15 best natural gems? The area has woodland, wild coastal cliffs and a Blue Flag beach. Read more about Trelde Næs here!
See what others are sharing on Instagram